Kymeta's KALO Mobile Internet Access Services Available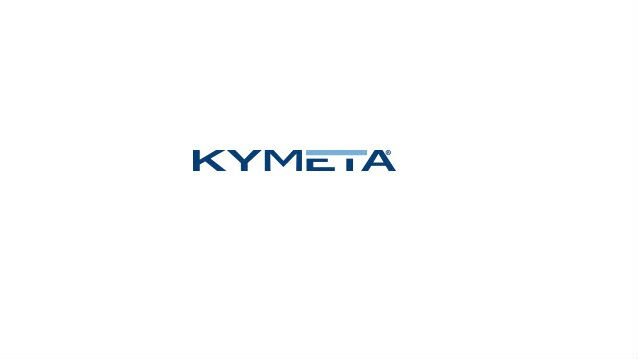 Kymeta—the communications company making good on the promise of global, mobile connectivity—and Intelsat S.A. (NYSE:1)—operator of the world's first globalized network, have announced that Kymeta K?LO internet access is now available with broad initial geographic coverage. Kymeta is redefining how satellite services are purchased with K?LO internet services, and making mobile communications as easy to buy as a mobile phone plan.
K?LO internet services, powered by the IntelsatOne® Flex network, deliver broad connectivity when paired with the world's only commercially available flat panel, electronically-steered satellite terminals from Kymeta as well as other satellite terminal solutions. Kymeta™ KyWay™ terminals and mTennau7 antenna subsystem modules, open new markets for the satellite industry and allow organizations that require high-bandwidth mobile internet access to do business while on the move. For sectors that have traditionally had difficulty accessing reliable, affordable internet in the past—connected cars, renewable energy, commercial fishing, rail, bus and more —K?LO provides a one-of-a-kind solution.
"With K?LO, Kymeta delivers up to 4 Mbps mobile internet service in familiar by-the-gigabyte plans," said Dushyant Sukhija, Senior Vice President and General Manager, K?LO Business Unit, Kymeta. "The release of K?LO marks a revolutionary change in the way satellite services are purchased and supplied. K?LO services provide a scalable, flexible, high-performance, high-throughput network with a broad geographic footprint, and we make that happen with service packages that are as easy to buy as a cell phone plan."
The partnership between Kymeta and Intelsat is bringing mobile communication to places it has never been before. "Users are demanding connectivity that could not be delivered with traditional networks," said Mark Rasmussen, VP and General Manager, Mobility, Intelsat. "Our investment in Kymeta was driven by the desire to simplify and accelerate access to cost-effective connectivity, pairing a groundbreaking global satellite network with a groundbreaking satellite terminal. K?LO is proof that our technology and business model innovations are unlocking new and larger applications."
K?LO is perfect for situations where companies need to have consistent OPEX pricing for their global mobile and fixed internet services. Initial K?LO deployments include fixed environments like construction sites, on-the-pause environments like RVs, and mobile environments like trains and smaller maritime vessels. Customers—including the renewable energy industry service specialists at FMC GlobalSat—conducted pre-availability evaluations of K?LO and saw the difference firsthand.
"Kymeta mTenna™ technology with K?LO internet services make sense for the renewable energy industry, and for any other industry in need of high bandwidth mobile communications," said Adam Ferguson, Chief Technology Officer, FMC GlobalSat. "We were able to commission K?LO remotely to a KyWay terminal we had deployed in the field. I've worked in the power and telecommunications industries for more than a decade and this is the easiest service provisioning and commissioning process I have ever experienced. K?LO internet services open up a world of possibilities that were not possible until now."
The products and services herein described in this press release are not endorsed by The Maritime Executive.