KBB Turbochargers Once Again Ready To Meet You at SMM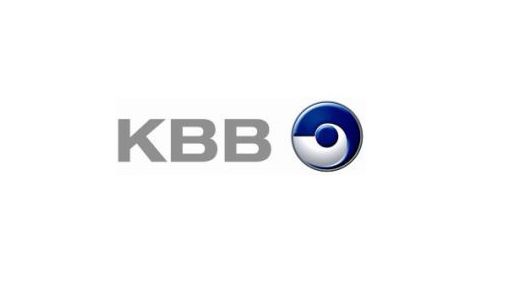 KBB is one of the leading turbocharger manufacturers that will be showcasing its ST7 and K2B turbocharging solutions to the maritime market at SMM (hall A3 booth 102).
The shipbuilding industry currently stands in a state of crisis with questions looming over what will be the future and what actions can be done. KBB recognizes that the maritime engine world is on a technological crossroads with many options on the market for owners. The question lingers of what technology will be the winner: two stage turbocharging, SCR or EGR?
One of the products that KBB will be showing is its ST7 cartridge from its ST range. The ST range with radial compressor has been designed for an engine output between 500 and 4,800kW per unit at a maximum pressure ratio of 5.5, development of the ST range begun in 2008 and its now showcasing its 7th generation of turbochargers produced by KBB. KBB also adds that it is further developing an update to its ST range, which will reach a maximum pressure ratio 6.0: 1.
The ST series has a high efficiency and pressure ratio. It also features inboard journal bearings and is lubricated by the engine oil system. The oil is supplied through the turbo support. The ST series also allows for speed measurements and is interchangeable with the HPR-generation and can be installed on engines up to 4.8MW. With extended area in the top efficiency, reductions in emissions can be achieved (to support IMO II requirements).
The ST series is a simple and compact design, which offers customers long intervals between overhauls and a long lifetime of components.
KBB will also be exhibiting a scale model of its more recent K2B 'knowledge to boost' two-stage turbocharging system. The model consists of the HPA7000 and one HSR6; the HSR6 is a high-pressure turbocharger (2nd stage) with the HPA7000, the larger of the two units, is a low-pressure turbocharger (1st stage). The K2B range is the 8th generation of turbochargers produced by KBB.
The K2B can be used on different L- and V-engines (diesel, HFO, gas). The two-stage turbocharging with K2B can be applied to engines with outputs between 0.5 and 5MW and has an overall compressor pressure ratio of up to 10:1.
2014 saw the first series application of the K2B two-stage turbocharger on a Yanmar 6-cylinder main propulsion MDO/HFO engine with a significant reduction of fuel, the company says.
Dr. Roman Drozowski, Managing Director, Mr. Reinhard Ernst, Marketing Director, Mr. Klaus Buchmann, Director Engineering from KBB will also be on the KBB stand to talk about the ST series, K2B and KBB range of turbocharging options.
KBB turbochargers are suitable for two- and four-stroke diesel and gas engines in the power range 500 – 4,800 kW per turbo. At present, turbochargers with radial turbines (ST-, HPR- and R-types) and axial turbines (M-type) are manufactured. Design characteristics of the compact turbochargers are inboard plain bearings; water-cooled and uncooled bearing housings. Monitoring performance by processing the measured values electronically on test benches and 3D CMM technology are also used to guarantee precision. KBB is certified by ISO 9001.
The turbochargers are developed in KBB's own R&D department using modern CAD-technology and software tools for aero design, thermodynamic, strength, bearing design and vibrations. KBB ensures high quality by applying CNC-technology when working on functional components.
KBB [Kompressorenbau Bannewitz], Germany, looks back on the vast experience gathered by seven generations in the development and manufacturing of turbochargers. The company has found its market among the diesel and gas engine manufactures with applications in the marine, locomotive and industrial engineering. More than 60.000 turbochargers have already left the production facility in Bannewitz.
The products and services herein described in this press release are not endorsed by The Maritime Executive.