Japanese Car Carriers Will Be SOLASAFE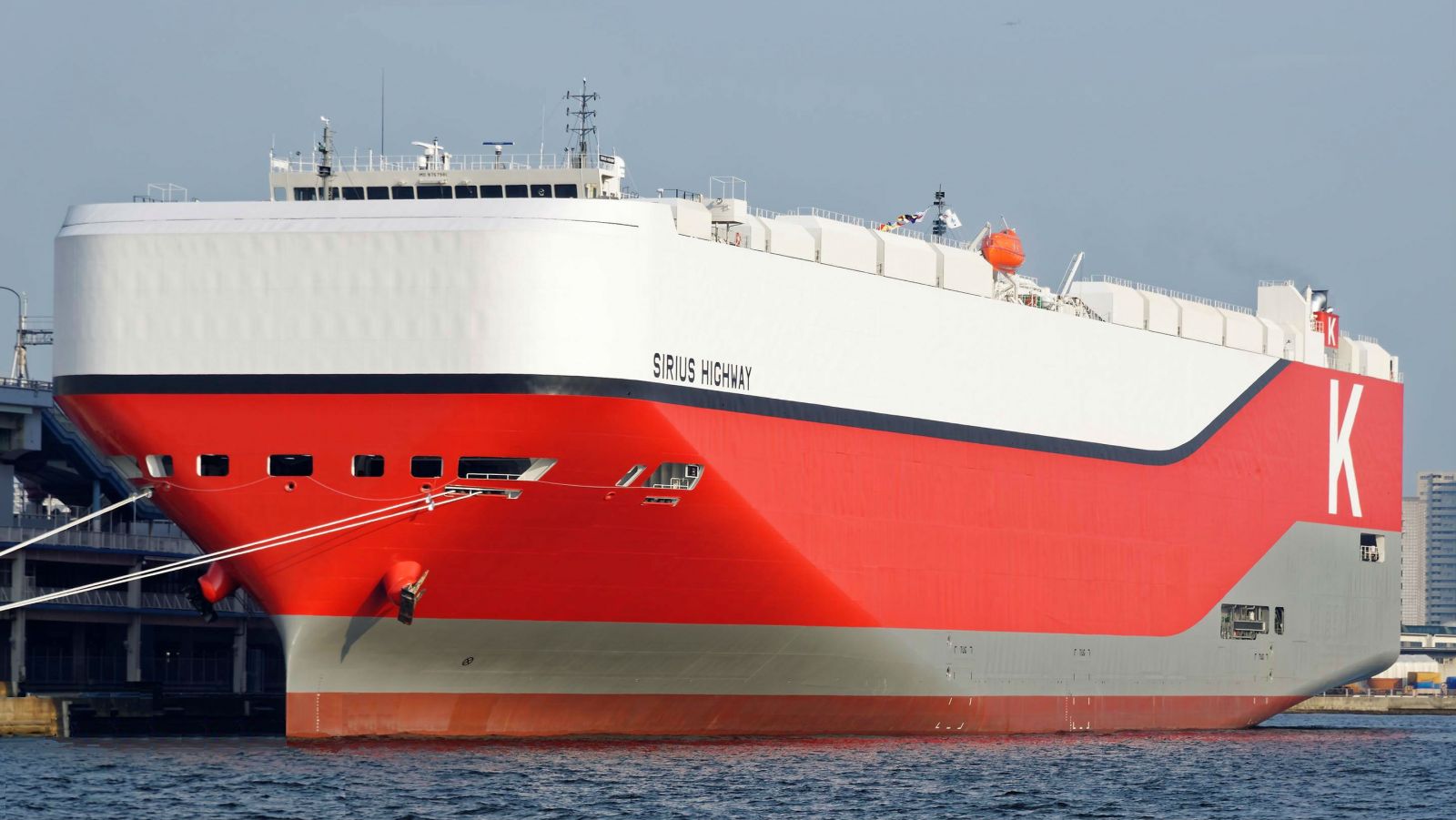 South Shields based Solar Solve Marine has been awarded another contract to supply their SOLASAFE® navigation safety aids to a series of vessels that are being built in Japan.
As one of Japans most successful ship builders, the many locations of Shin Kurushima's Dockyard facilities are all very busy producing top-quality vessels. They currently have 53 ships on order, with 3 car carriers due for delivery before the end of 2017, which will be delivered to the new owners, "K" Line, with Solar Solve Marine's Type Approved SOLASAFE® roller sunscreens installed at navigation bridge windows, to protect the ship's personnel from the sun's heat, glare and UV light.
Whilst they will not be the biggest car carriers in the world, they have been designed as next-generation car carrier vessels and at 38 m (125 ft) wide they will have the widest beam ever built. At 200 m (656 ft) long, 14.65 m (48 ft) depth and with a draft of 10.2 m (33 ft), the ships will be able to transport 7,530 cars at a speed of 20 knots. These new vessels have also been specially equipped to lessen wind pressure for optimum fuel consumption.
John Lightfoot, MBE, Solar Solve's chairman commented, "For the past couple of decades, Japanese shipbuilders have been fighting hard to survive against real threats from Chinese and South Korean shipyards and managed to do so quite successfully, due to the loyalty and support of Japanese shipowners."
"They have always produced good quality, highly technical vessels and been at the forefront of innovative ship design, which has ensured their continued existence as a force to be reckoned with."
"Japan is well known as a difficult country to export to and is not a huge market for Solar Solve but it is still a significant one for us and we are always pleased and very proud when win orders there."
Full details of Solar Solve Marine and its Type Approved brand leading SOLASOLV® product ranges are available from the company's new website at www.solasolv.com or by email to info@solasolv.com or telephone +44 191 454 8595.
The products and services herein described in this press release are not endorsed by The Maritime Executive.