Inmarsat Signs Fleet Xpress Deal with Eros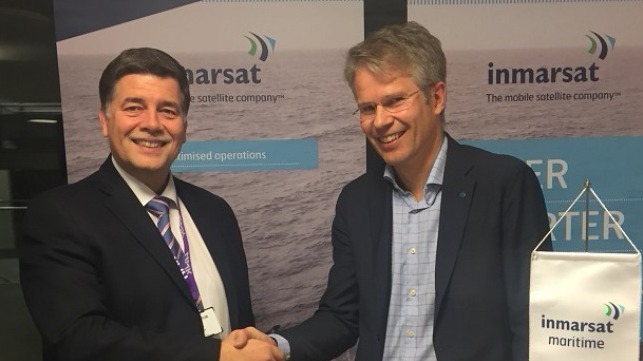 Norwegian fishing company Eros A/S has signed a contract with Inmarsat Maritime to install Fleet Xpress on three high-end fishing vessels operating in the North Sea, Norwegian Sea and Barents Sea.
The Alesund-based operator signed the contract at the opening of Inmarsat's new office at the Norwegian Maritime Competence Center in the town.
"Fleet Xpress will quadruple the connectivity speeds we are currently getting and the integrated back-up of FleetBroadband provides a huge advantage when operating in these regions. This gives us a high-speed solution with back-up, which is vital for crew retention and operational demands such as catch reporting," said Per Magne Eggesbo, CEO of Eros A/S.
Inmarsat recently extended its Fleet Xpress coverage to support fishing companies operating all the way north to the 0° elevation contour in the Barents Sea.
"Fleet Xpress not only helps fishing operators benefit from higher speeds and capacity, and utilize real-time data to maximize vessel performance and provide regular catch-reporting to shore, but in some of the harshest conditions in the world it provides commercial fishing crews with reliable connectivity and a vital link to friends and family," said Ronald Spithout, President, Inmarsat Maritime.
The products and services herein described in this press release are not endorsed by The Maritime Executive.