Industries Ocean Signs Contract with the French Marine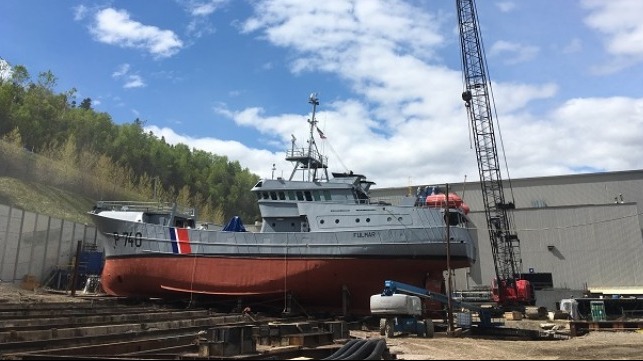 Ocean Industries' shipyard located at l'Isle-aux-Coudres has signed a four-year contract with the French Marine for the maintenance and repair of a French frigate, the Fulmar, based in St-Pierre-et-Miquelon.
The Fulmar, a patrol vessel approximately 40 meters long, has already made a four-day emergency stop at Isle-aux-Coudres last week due to a problem with its propulsion. It will return for six weeks every autumn.
It is the first contract with a foreign marine for the shipyard. This also marks a first step for the shipyard that wants to stand out with the Canadian Government and National Defence for construction projects of rescue and research vessels.
With this contract, Ocean Industries also becomes first responder for all French Marine ships with needs for maintenance at all times in Eastern Canada for the length of the contract.
Fulmar's home port, St-Pierre-et-Miquelon, is an French archipelago composed of a few islands off Newfoundland.
The products and services herein described in this press release are not endorsed by The Maritime Executive.