EXMAR & Shipping Leaders Unveil Order for 2 Ammonia Dual-Fuel Gas Carriers
EXMAR, Lloyd's Register, Wärtsilä, WinGD and Hyundai Mipo Dockyard join forces for pair of 46k cbm ammonia dual fuel LPG/NH3 carriers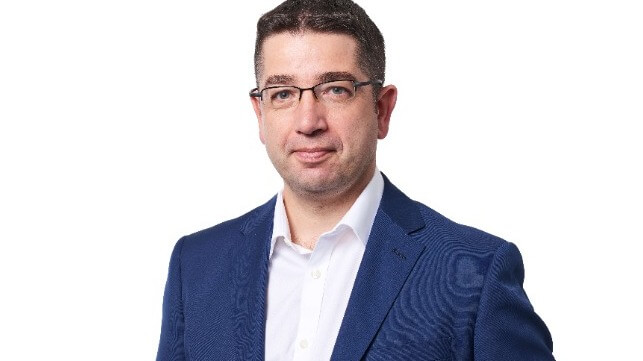 [By: Lloyd's Register]
Lloyd's Register (LR), EXMAR LPG BV (a joint venture between EXMAR and Seapeak), Wärtsilä, WinGD and Hyundai Mipo Dockyard (HD HMD) have announced the order of two 46k cbm ammonia dual-fuel midsize gas carriers as part of a Joint Development Project (JDP), with the first vessel due for delivery in early 2026.
The two ammonia dual-fuel vessels will be fitted with WinGD's ammonia dual-fuel technology, after the option was taken up following EXMAR's order for two midsize LPG (Liquefied Petroleum Gas) carriers in 2022. The two vessels will use WinGD's X-DF-A dual-fuel range, which achieved the first ever class approval for ammonia two-stroke engines from LR in September 2023.
The shipping department of EXMAR currently owns/operates 17 midsize gas carriers, three very large gas carriers, and 10 pressurised vessels.
EXMAR has a history of leading innovation, having forged ahead with AiP (approval in principle) for LPG as fuel in 2012 which materialised in 2021 with the delivery of two VLGC's (Very Large Gas Carrier). Now, navigating the difficult regulatory landscape surrounding the IGC Code for use of ammonia as fuel, these orders for the ammonia dual fuel LPG/NH3 carriers represent further evidence of EXMAR acting as a first mover in the adoption of alternative fuelled vessels for the global gas supply chain.
HD HMD in collaboration with Wärtsilä, Win GD and LR have been able to overcome the challenges for the safe design of this ammonia fuel LPG/NH3 carrier considering all the safety and toxic aspects associated with the fuel, and maintaining an inherent safe design in comparison with the use of methane as fuel.
The increased demand for ammonia propelled vessels has seen LR's growing involvement in a number of projects, including a Memorandum of Understanding for SDARI and MAN Energy Solutions' ammonia dual-fuel 3,200 TEU containership and an AiP for HMD's 10,000 cbm ammonia bunkering vessel at Gastech 2023, whilst the Castor Initiative for a deep-sea ammonia tanker boasts eight cross supply chain members.
Nick Brown, CEO, Lloyd's Register, said: "Lloyd's Register is pleased to sign this joint venture with EXMAR, HD HMD, Wärtsilä and WinGD for two mid-size dual-fuel LPG/NH3 gas carriers. It is crucial that the maritime sector continues to provide support for future fuel and technology projects with first movers and flag states in a challenging regulatory environment, ensuring our industry can continue safely and rapidly along the pathway of decarbonisation."
EXMAR's Deputy Director Shipping, Carl-Antoine Saverys said: "As global leader in maritime ammonia and LPG transportation we have a long history of innovative ship designs and floating infrastructure. With four decades of experience in handling ammonia cargoes we are confident in our ability to use this innovative zero-carbon shipping fuel safely and effectively. This journey continues to shape the maritime industry, and we're pleased with the strong collaboration with Lloyd's Register and the other partners to drive sustainability forward."
The products and services herein described in this press release are not endorsed by The Maritime Executive.