Decatur Marine Audit & Survey Earns Auditor Status at AWO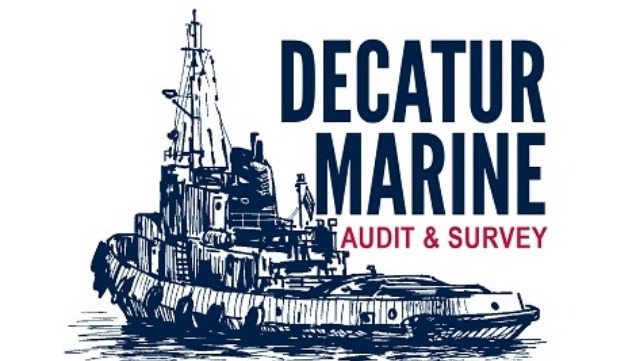 The American Waterways Operators (AWO) has approved Decatur Marine Audit & Survey as a third-party organization authorized to conduct audits of AWO member operations as part of its Responsible Carrier Program (RCP). The RCP, a safety management system for tugboat, towboat and barge companies, requires AWO member companies to undergo periodic management and vessel audits conducted by an independent third party.
Towing vessel operators serving the inland waterways, coasts and harbors are looking closely at their fleets to determine how they will meet the new U.S. Coast Guard Subchapter M regulations establishing vessel safety and inspection requirements. Under Subchapter M, vessel owners and operators can choose whether to opt for annual Coast Guard inspections or adopt a Towing Safety Management System (TSMS). AWO's RCP has been accepted by the Coast Guard as an existing safety management system that meets Subchapter M requirements.
"Decatur Marine, along with our parent and affiliate companies, has already performed more than 31,000 audits and inspections. AWO members need top-level auditing, surveying, and compliance services from reputable third-party providers. At a time when towing vessel owners and operators are facing key TSMS and Subchapter M deadlines, our AWO partnership provides further recognition that Decatur Marine is positioned to move into a leadership role in the tug and towboat safety management industry," said Christian Mollitor, Managing Director of Decatur Marine.
"We are pleased to add Decatur Marine to the pool of well-qualified, well-trained third-party auditors who can conduct RCP/TSMS audits," said AWO President & CEO Tom Allegretti. "The facilitation of member compliance with Subchapter M, and the elevation of safety and environmental stewardship standards across the tugboat, towboat and barge industry, are among AWO's highest priorities. The approval of Decatur Marine to conduct third-party RCP audits will help ensure achievement of these goals."
As a U.S. Coast Guard-approved Third-Party Organization (TPO), Decatur Marine provides Subchapter M TSMS audit and survey services for tugboat and towboat owners and operators across the United States, maintaining an extensive network of experienced nautical inspectors from Seattle to Puerto Rico and from Alaska to the Panama Canal.
For 74 years, AWO has served as the national advocate for the tugboat, towboat, and barge industry and is a recognized leader in maritime safety and environmental stewardship. Aligning AWO's industry expertise and robust safety management system with the safety culture and experience of Decatur Marine will support AWO's membership in meeting the technical, operational, and regulatory challenges associated with the Subchapter M requirements.
The products and services herein described in this press release are not endorsed by The Maritime Executive.