d'Amico Orders Two New LR1 Vessels for $88 Million Dollars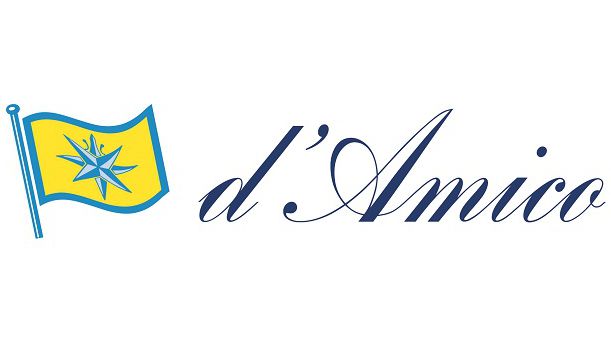 d'Amico International Shipping S.A. (Borsa Italiana: DIS), an international marine transportation company operating in the product tanker market, announces that its operating subsidiary d'Amico Tankers Limited – Ireland ordered today the purchase, and the subsequent execution of the relevant shipbuilding contracts, the construction of two new Long Range (LR1 – 75,000 DWT) modern product tanker vessels (the "Vessels") with Hyundai Mipo Dockyard Co. Ltd. – Korea similar to that one already purchased as disclosed on April 27th 2015. These Vessels will be built by Hyundai Vinashin Shipyard Co. Ltd – Vietnam and are expected to be delivered in H2 2017 and Q1 2018 respectively, for a total consideration of about US$ 44.0 million each.
The above two double?hull newbuildings are the latest ECO design vessels with the highest fuel efficiency. The Vessels will have an attained Energy Design Index (EEDI) falling already well within the IMO phase-in 2 requirements due for vessels to be built before December 31st 2024, being of 25% lower than the current IMO reference line.
DIS fleet includes 52.8 double-hull product tankers (MR and Handysize) with an average age of about 7.5 years (of which 23.3 owned vessels and 29.5 chartered-in vessels). At the same time, DIS, through d'Amico Tankers Limited – Ireland has currently a total of 12 new 'Eco design' product tanker shipbuilding contracts, which include 4 LR1, 4 MR and 4 Handysize vessels, all under construction at Hyundai Vinashin Shipyard Co. Ltd and expected to be delivered between 2015 and Q1 2018.
Management Commentary Marco Fiori, Chief Executive Officer of d'Amico International Shipping S.A., stated: "I'm glad to announce the exercise of our options to build two further LR1 vessels, in addition to the 2 units ordered in April. This investment is fully in line with DIS' strategy to modernize its fleet through newbuildings with eco innovative design and will also strengthen our presence in what I see as a very promising segment (LR1 – 75,000 dwt) within the product tanker market. In fact, the trend of our industry is pointing towards an expansion of the ton/mile demand, following the concentration of the world refining capacity in the US and in the Middle and Far East. In this context, I believe LR1s, with their larger cargo capacity, will be in great demand in the years to come, thanks to their ability to carry larger quantities on the same distances. In fact, we are actually seeing a constantly growing demand from Oil-majors and leading market players for these types of ships".
The products and services herein described in this press release are not endorsed by The Maritime Executive.