Damen SAR Vessel Passes Capsize Test with Engines Running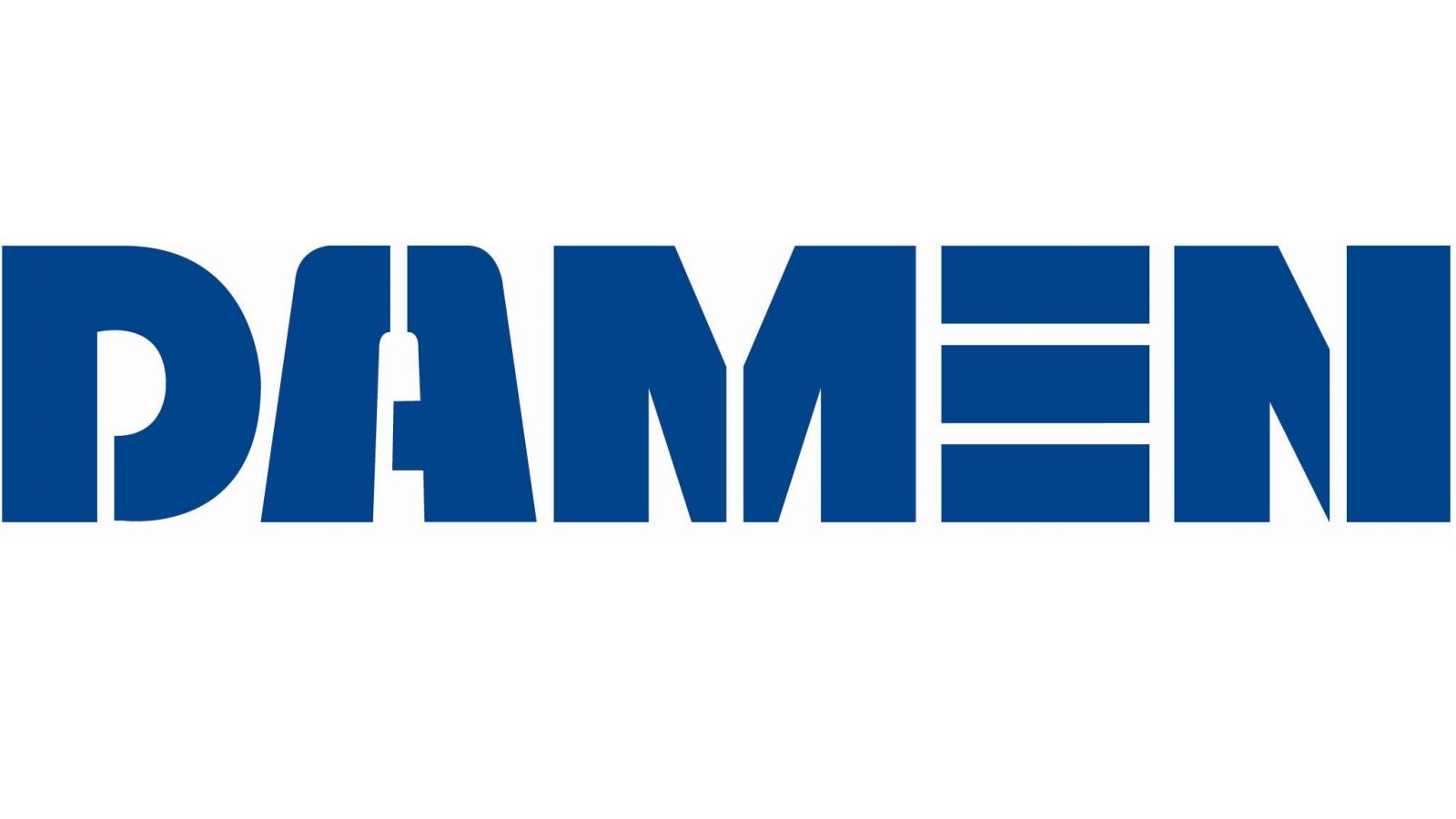 Marking a true unique test, Damen has successfully completed full scale roll-over testing of its Search and Rescue Vessel 1906 with running engines. The tests were performed in Antalya, Turkey in cooperation with the Turkish Coast Guard and the International Organization for Migration (IOM), in addition to engine manufacturer MTU.
Ever since its conception, the Damen SAR 1906 has been an example of technological and academic cooperation. For instance, the innovative design itself is the result of close collaboration between Damen and the Royal Netherlands Sea Rescue Institution (KNRM), Delft University of Technology, De Vries Lentsch Naval Architects.
These latest 'roll-over with running engines' tests demonstrate that now, almost five years since the vessel was introduced to the market, Damen is still working towards improving this award-winning design by implementing results of ongoing research.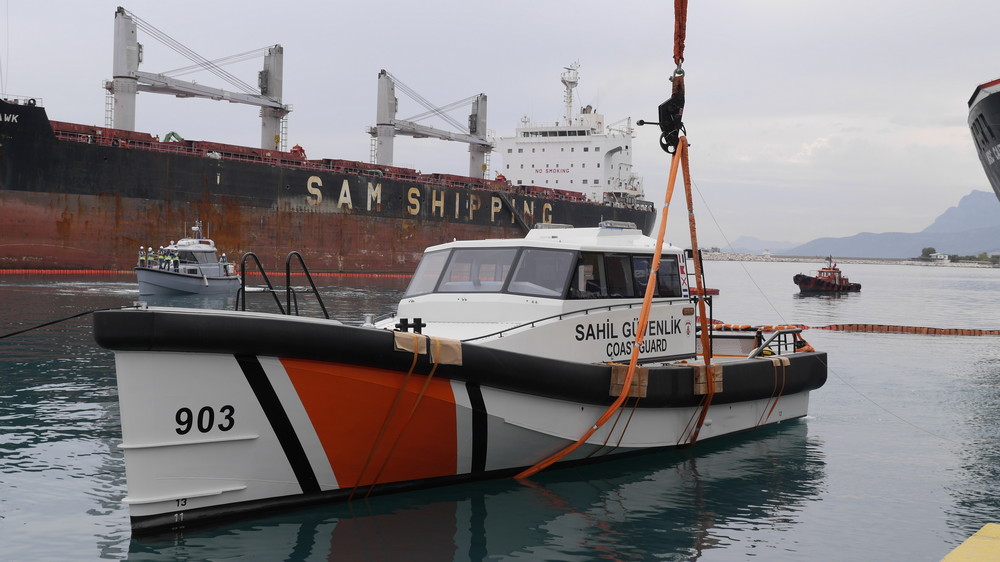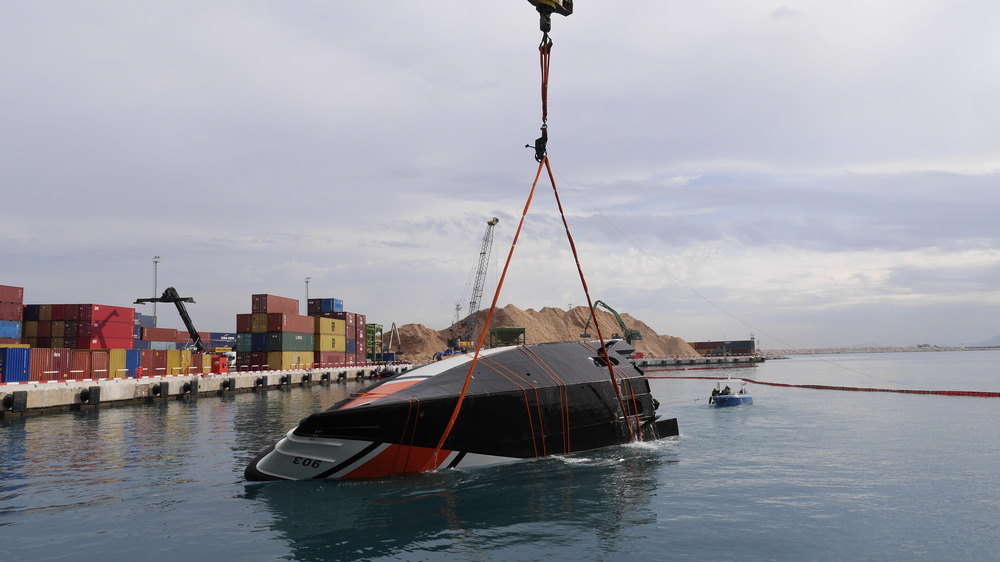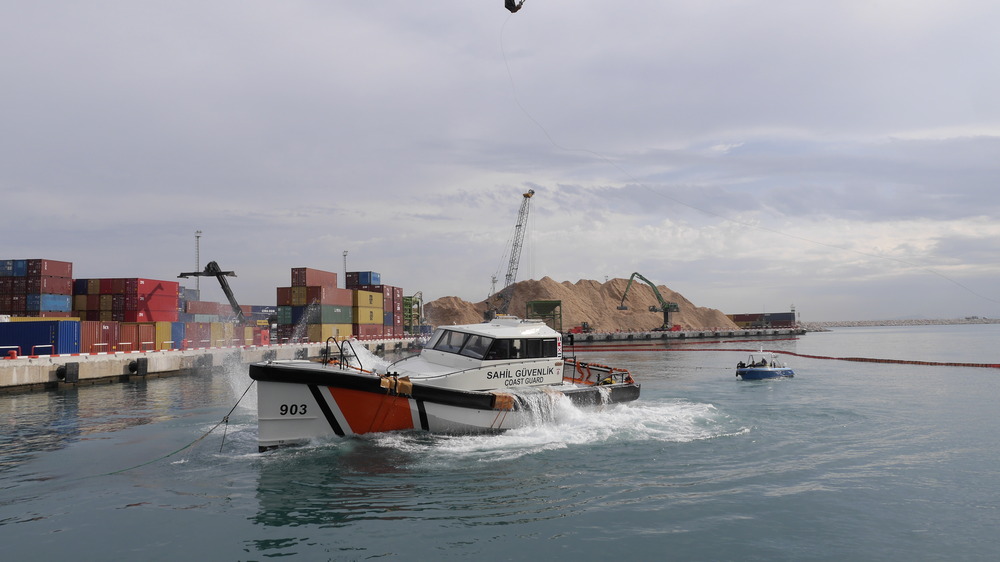 Full control
"This unique test with running engines was at the Turkish Coast Guard's request. This excellent result has been accomplished with the great cooperation between all parties," comments Damen's Sales Manager Boran Bekbulat.
"Moreover, we are proud to say that this is the first time that such a roll-over test has been carried out successfully with running engines. We would like to thank the Turkish Coast Guard for challenging us to test our limits. Most importantly, proving the capabilities of the vessel for which she is designed, giving her crew the confidence and the control in all weather conditions."
Roll-over mode
Describing the events leading up to these successful tests Meredith Dijkstra, Damen Product Portfolio Manager High Speed Craft, highlights Damen's cooperation with MTU: "We have been working closely with MTU to develop and improve engine software that is able to handle a capsize situation. This has been backed up by engine roll-over tests at their facilities and our own proven investigations into the roll-over capacity of the SAR 1906."
In the eventuality of a vessel capsize in extreme weather conditions, the capsize switch detects the roll-over and sends out signals to, for example, the engine software which will go into 'roll-over mode'. "At this moment, the water jets are automatically clutched out and the engine returns to idle mode to protect the engine," she explains. "This continues until the software detects the vessel has righted itself and the crew can directly regain control."
The SAR 1906 also has several mechanical design features in place to enable continuous and safe operation of the engine. "We purposely used mechanical solutions, instead of electronic solutions, because they are safer and more durable." Examples of the mechanical design features are the addition of extra water traps to the ventilation inlets and exhaust systems.
"After all, this is the principle that we have been working towards; when all other vessels have to turn back to port because of bad weather, the SAR 1906 needs to be able to continue her work when no one else can."
Damen Shipyards Group
Damen Shipyards Group operates 33 shipbuilding and repair yards, employing 9,000 people worldwide. Damen has delivered more than 6,000 vessels in more than 100 countries and delivers some 180 vessels annually to customers worldwide. Based on its unique, standardised ship-design concept Damen is able to guarantee consistent quality.
Damen's focus on standardisation, modular construction and keeping vessels in stock leads to short delivery times, low 'total cost of ownership', high resale values and reliable performance. Furthermore, Damen vessels are based on thorough R&D and proven technology.
Damen offers a wide range of products, including tugs, workboats, naval and patrol vessels, high speed craft, cargo vessels, dredgers, vessels for the offshore industry, ferries, pontoons and superyachts.
For nearly all vessel types Damen offers a broad range of services, including maintenance, spare parts delivery, training and the transfer of (shipbuilding) know-how. Damen also offers a variety of marine components, such as nozzles, rudders, anchors, anchor chains and steel works.
Damen Shiprepair & Conversion (DSC) has a worldwide network of sixteen repair and conversion yards of which twelve are located in North West Europe. Facilities at the yards include more than 50 floating and (covered) drydocks, the largest of which is 420 x 90 metres, as well as slopes, ship lifts and indoor halls. Projects range from the smallest simple repairs through Class' maintenance to complex refits and the complete conversion of large offshore structures. DSC completes around 1,350 repair and maintenance jobs annually, both at yards as well as in ports and during voyage. www.damen.com
The products and services herein described in this press release are not endorsed by The Maritime Executive.