Cammell Laird?s Leander Frigate Generates Global Interest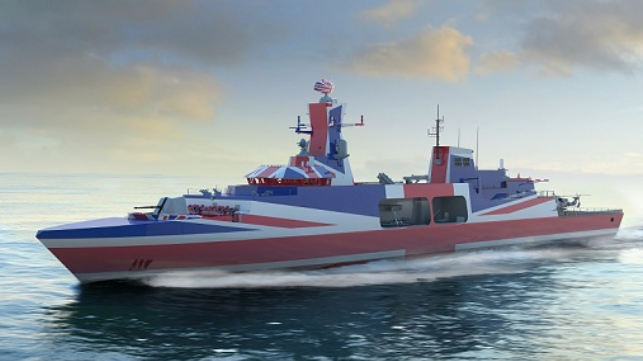 Birkenhead-based shipbuilder Cammell Laird is attracting international interest after it proposed the T31 Leander in the U.K. competition for five Royal Navy frigates.
The business believes the low price point and proven technology makes the Type 31e frigate extremely attractive to the international market.
The Ministry of Defence took its first steps to reopening competition for the frigate shipbuilding contracts and Cammell Laird now using that momentum to demonstrate its global exportability.
The Leander project team expects excitement to heighten when BAE Systems promotes the ship at two overseas conferences in the coming months. It will exhibit the Leander proposal at the Euronaval conference in Paris in October and Exponaval, which takes place in Chile in December. Cammell Laird will also be at Euronaval to showcase its warship-building capabilities.
Tony Graham, Cammell Laird Leander Project Director, said Team Leander was in discussions with several important international customers about the exportability of Leander.
He said: "This is a warship that has been designed to U.K. standards using the latest thinking, built in the U.K., using a U.K. combat system. We're going to be producing these ships at a price that has never been made available before on the international market so, understandably, the Leander is generating a lot of interest."
The shipbuilder recently announced its supply chain database had exceeded 2,000 suppliers since the Ministry of Defence announced the contract competition in September 2017 as part of the U.K.'s new National Shipbuilding Strategy. More than 300 have already been cleared to support the company's U.K. MOD bids and the business is inviting other suppliers to join the project in preparation for the T31e program.
Businesses interested in joining the Leander supply chain should fill in a registration form on the Leander website www.leanderfrigate.com
The products and services herein described in this press release are not endorsed by The Maritime Executive.