BIMCO Relaunches Ship Benchmarking System
BIMCO has relaunched its ship benchmarking system Shipping KPI after two years of redesign. The system helps shipowners and managers make strategic decisions about their fleet.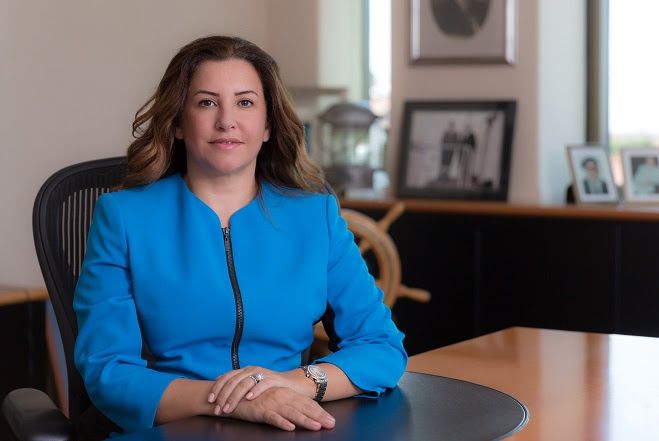 "The Shipping KPI system enables me, as a shipowner, to make rational strategic decisions on how to run my fleet, by benchmarking with other ships in the segments we compete in. It is an important step for BIMCO in its goal of developing digital solutions for the industry," says ?adan Kaptano?lu (left), owner of Kaptano?lu Group, President Designate of BIMCO and chair of the Shipping KPI steering group.
Shipping KPI is based on self-reporting by 300 companies and a total of 6000 ships. It enables users to compare performance parameters between ships of similar type, tonnage, trades or flag states, while remaining anonymous. Users can compare 33 different Key Performance Indicators (KPIs) – for example budget performance, ship availability, contained spills and officer retention. The KPIs are based on 64 individual performance indicators.
BIMCO's short term target is to get more than 10,000 ships into the system to create an even better foundation for comparison and analysis.
Shipping KPI, a community tool
"We see Shipping KPI as a community effort. It is by the industry for the industry. It is designed for shipowners and ship managers, to help them compare apples with apples, without giving over proprietary data to their competitors. It enables us at Kaptano?lu Group to manage our fleet better," Kaptano?lu says.
BIMCO has improved the reporting tool and made sure that the reporting values conform to IMO-rules and industry-standards. A lot of work has also gone into improving the user experience.
Confidential data
When you benchmark in the Shipping KPI system, the lowest level you can compare your ship or ships with is the data from a minimum of 10 ships, owned by at least three different companies. The data is hosted with an external company, which is independently audited to verify its ability to safeguard the data. It should be noted that BIMCO does not have direct access to the data provided by the participating companies.
Free of charge
Shipping KPI is run by BIMCO on a not-for-profit basis. New users have to pay a sign-up fee, but thereafter, the tool is free for BIMCO members. Non-members have to pay a sign-up fee and thereafter an annual subscription of €1,975. ??
About BIMCO
BIMCO is the world's largest international shipping association, with 2,100 members in more than 120 countries. Our global membership includes shipowners, operators, managers, brokers and agents. Our vision is to be the chosen partner trusted to provide leadership to the global industry. Our mission is to provide expert knowledge and practical advice to safeguard and add value to our members' businesses.
BIMCO's four core service areas provide value and trusted support to our members:
1. Our products include BIMCO's world leading standard contracts and clauses for the shipping industry and our contract editor IDEA. We also run the BIMCO Shipping KPI System which can be used to benchmark ships' operational performance.
2. Regulation: BIMCO takes an active role on behalf of shipowners during discussions and decisions with global and regional regulators. We work towards a level playing field for shipping – including fair trade and open access to markets.
3. Information and advice: we deal with 10,000 member queries every year on many issues and see over three million page views on our website each year. Our staff share their expert knowledge with members, giving practical advice to safeguard and add value to their businesses.
4. Our training activities include face-to-face courses, eLearning, webinars and tailor-made courses for companies.
For more information, please visit www.bimco.org.
The products and services herein described in this press release are not endorsed by The Maritime Executive.