Anthony Veder Selects BASSnet to Support Strategy and Competitiveness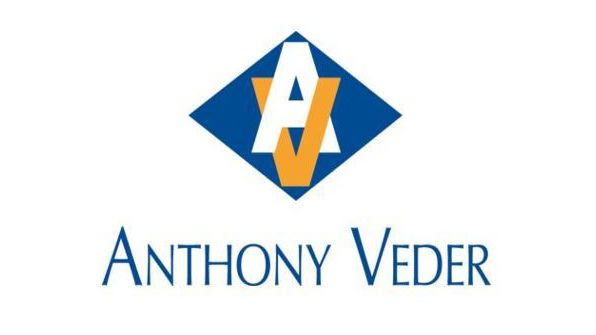 In a comprehensive tender process involving the foremost fleet management software companies, Anthony Veder B.V. – the high-quality gas carriers' owner – recently came to the same conclusion as other shipping industry leaders, such as Stolt Tankers, NYK, "K" Line, Wallenius, Wilhelmsen and CMA CGM, by choosing the integrated BASSnet software suite for its 29 vessels and offices.
"The selection of the BASSnet software is an important strategic element for Anthony Veder, being an integrated shipping company with a wide range of high-quality gas carriers", says Mr. Alcuin de Weert, Fleet Director at Anthony Veder. He further explains, "Safe, reliable and flexible services are the core focus areas for Anthony Veder in developing long-term relationships with clients. Quality will always prevail over quantity, yet we aim to achieve responsible growth and further improve our market position. For this, we need a comprehensive software suite which is robust and flexible for our company to continuously adapt to changing internal and external circumstances."
Following a thorough assessment process, Anthony Veder demonstrated its endorsement by signing up for the full BASSnet package. With BASSnet encompassing all key aspects of fleet management in one complete solution for the maritime and offshore industries, Anthony Veder will have an intuitive suite in place to streamline its operations across its fleet of 29 vessels. As of current, the company is in the midst of implementing the Maintenance and Procurement modules of the BASSnet suite where Risk Management, Safety Management, Document Management and other modules will then follow.
"We are proud to get Anthony Veder as our customer. They are highly quality-conscious, demanding and have done a very thorough evaluation of different maritime software products and vendors' capabilities. To win their confidence is a great recognition for us", says Haakon Dalan, BASS' Vice President of Sales.
"The fact that BASSnet is fully developed and matured on up-to-date technology – Microsoft.NET – was important to Anthony Veder. As BASSnet was one of the first maritime software on this technology platform, it has been well tested and proven over many years with high volumes of live transactions by large customers. This provides us with the basis to focus on our business processes rather than IT", says Mr. Benne Engelen, ICT Manager of Anthony Veder.
Mr. Erik-Jan Verdegaal, CFO of Anthony Veder, adds, "Our ambition is to be a gas shipping company that leads in safety, service and sustainability, and we are enthusiastic about our switch to the BASSnet software. As a company with an expanding fleet, we believe it is crucial to have a high-quality fleet management system that can help us offer a reliable service to our customers."
Securing Anthony Veder as a customer marks a year-end success for BASS in 2015 following a string of agreements with other reputable clients. "This agreement with Anthony Veder represents a milestone for BASS, setting up a bright business outlook forward. It is a significant deal in terms of quality, value and size that will strengthen our venture in the European market," says Per Upsaker, CEO of BASS. "We are delighted to welcome Anthony Veder as a BASS customer and to develop a long-term relationship with such a highly recognized and respected company."
The products and services herein described in this press release are not endorsed by The Maritime Executive.