Alliant and Navigators Insurance Relaunch Environmental Cover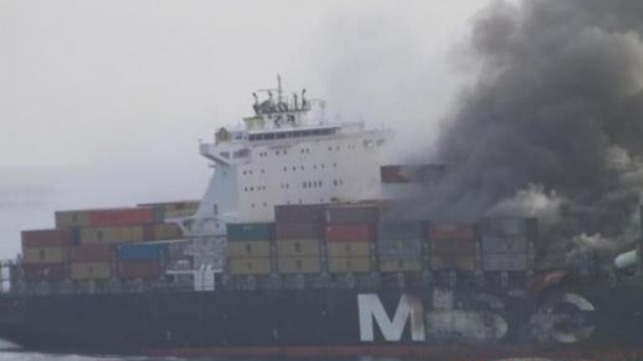 The U.S. District Court for the Southern District of New York recently reached a decision in the MSC Flaminia matter finding that only the cargo manufacturer and container company bore responsibility for the casualty that resulted from a cargo hold fire.
As environmental law around the globe continues to evolve and expand in scope, many countries are paying particular attention to the U.S. model which provides a funding scheme for cleanup and damages on a joint and several basis.
This should cause the shipping community to reconsider its insurance options, says Christopher Alviggi of Alliant Insurance Services. The company, along with Navigators Insurance is reintroducing cover which protects commodity owners/traders/buyers/sellers/arrangers from direct and indirect environmental liabilities which result from pollution releases whilst goods are making their way along the chain of commerce.
The policy complements the assured's liability insurance policies and supplements deficiencies of its counterparty's insurance programs. It provides affirmative coverage for environmental liabilities including obligations to indemnify third parties and resulting legal defense expense which result from sudden, accidental, gradual or otherwise unexplainable pollution releases. The policy does not need a defined event in order to respond, much like standard third party liability policies.
Unintentional (or intentional) mishaps can result in catastrophic events. This was the case in the 2012 explosion of the MSC Flaminia, and the ever-changing technology and cyber landscape of shipping is adding another layer of complexity to the shipping environment.
The policy is customized to meet the needs of its insureds and includes coverage for:
• Legal liabilities (cleanup and tort liabilities) including awards, resulting from the shipment, storage, transshipments of hazardous goods or materials;
• Contractually assumed risks, , buy or sell side, regardless of geography;
• Environmental indemnity default;
• Limitations imposed by International Conventions such as In Rem;
• Legal defense expenses i.e., attorney fees (assured and/or counterparties), incurred as a result of an alleged environmental act, or ruling of the court;
• Negligent acts such as mislabeling, misrepresentation or misdeclared goods is deemed a breach warranty under the COGSA;
• Remediation Expenses allocated following a bulk oil General Average loss;
• Monetary civil fines or penalties resulting from damages to the environment brought by Governmental or non Governmental entities, anywhere in the world.
"Risk identification and mitigation is a daunting task. Assureds, working in conjunction with their insurance trading partners often compartmentalize risks (cargo, marine liability, pollution, products, etc) and this results are often imperfect," says Alviggi. "Furthermore, contractually or legally assumed third party risks are not fully delineated or understood."
Alviggi's insurance knowledge transcends numerous types of insurance, and his clients are often able to move beyond compartmentalization and address environmental risk in a macro level. The company's Supply Chain Environmental Risk policy underscores the complexities of moving hazardous goods and materials around the globe and provides a built in hedge against counterparty default following a pollution incident.
For further information please contact:
Christopher Alviggi
Alliant Insurance Services, Inc.
Christopher.alviggi@alliant.com
Mobile: +1 (917) 716 - 1420
The products and services herein described in this press release are not endorsed by The Maritime Executive.