Trainings Ahead for Skilled Maritime Professionals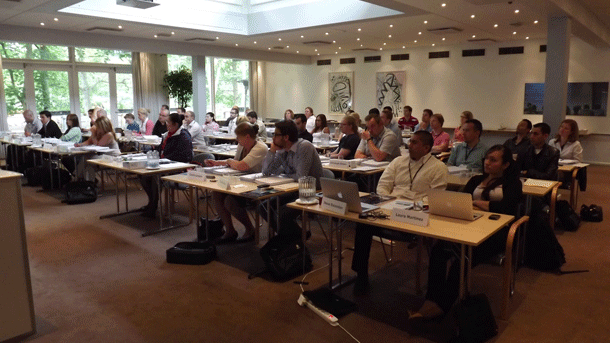 The current downturn may have regional and sectoral effects on maritime employment, but the next few years are expected to be a good time to be in shipping, whether at sea or ashore. BIMCO / ICS's latest five-year Manpower Report estimates that the world's merchant fleet will require an additional 150,000 officers by 2025. Internationally, the shortfall is presently in the range of two percent, or about 17,000 officers, BIMCO says. Chief engineers and officers for specialized vessel types are in particularly short supply. Global demand is expected to outpace supply.
Now may be a good time to upgrade skills, ahead of future demand. This summer, multiple organizations have special trainings on offer for seafarers and shoreside maritime professionals who intend to further their careers and help fill the future need.
MITAGS/PMI offers a full roster of courses for AB to Mate and for officers looking to upgrade their licenses, from limited tonnage mates licenses to up to unlimited master. These include everything from basic training to azipod and emergency maneuvering trainings for pilots, with varied start dates and offerings on both coasts.
For maritime business professionals, BIMCO is running its annual Summer Shipping School from June 27 to July 1 for familiarization with the commercial side of shipping. The course is a unique blend of basic principles on bills of lading, voyage and time chartering, laytime and demurrage, practical examples and case studies on LOI's, co-mingling of cargoes, and the effects of piracy on shipping contracts. The course is popular, with over 800 participants from all over the world since 2002. The focus will be on case studies and on fixing ships and cargo, but will also offertours of a tow tank facility, time in a bridge simulator, and a visit to Maersk Broker for a presentation on brokering.
For graduates of the federal military and merchant marine service academies, the Service Academies Global Summit June 22-24 at the Marina Bay Sands in Singapore will offer professional development, career workshops and networking opportunities (including sessions with business school representatives).
SAGS 2016 builds upon the West Point All-Academies Asia Summit in June 2015 in Singapore,the first gathering in history for graduates of all five U.S. service academies. It drew about 160 graduates and friends of the academies; this year's event expects 300-400 participants.
Noteworthy attendees at SAGS 2016 will include Admiral (Ret.) Thad Allen, U.S. Ambassador Kirk Wagar, Montel Williams, the Honorable Kirk Wagar, U.S. Ambassador to Singapore, and Mr. Alex Feldman, president and CEO of the US-ASEAN Business Council.
The opinions expressed herein are the author's and not necessarily those of The Maritime Executive.