Shifting Times for Shipping and Insurance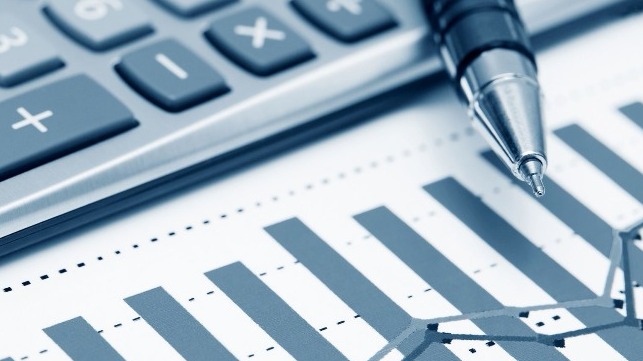 by Thya Kathiravel
During the course of 2017 a number of the long-standing economic challenges facing the global shipping market abated to a certain extent, at least for some sectors. Freight rates showed signs of improvement across a number of sectors and the Baltic Dry Index saw a near 50 percent rise as the year ended. Combined with oil price stabilization, and further economic strengthening in China and the U.S., these changes provided a welcome economic boost for a number of shipping sectors. Nevertheless, we're yet to see conclusive evidence that this improvement is permanent or that it will lead to a shipping market that can provide a stable foundation for sustainable growth and profitability.
From a North P&I insurance perspective, the volume of smaller attritional claims experienced throughout 2017 has remained at a reasonable level. However, the eventual underwriting outcome is more typically determined by larger and less predictable claims. During 2017 claims in excess of $1 million have reverted to levels more typical of the average seen over the last five years, rather than the more benign environment seen in 2015 and 2016. This we believe is in part due to the recovery in the freight markets and the consequent increase in shipping activity, leading to this uptick in claims. Average premium rating for insurers has however been falling in the meantime, driven by the "soft" market conditions and the increase in ship scrapping.
In light of this, we at North are cautiously optimistic for our shipowner Members in 2018. However, we fully understand that shipping companies continue to face a raft of challenging commercial pressures. North therefore, like a number of other P&I clubs, has decided not to declare a General Increase in premium rates at the forthcoming 2018 renewal. We remain determined to support our Members by providing value for money in everything we do, and recognize that decisions like this have a material impact upon our Members' commercial operations.
Consequently, our loss prevention efforts remain focused on ship-board operational effectiveness and claims prevention, in order to support safety at sea and minimize vessel downtime. Analysis of the root causes underpinning large claims has identified two critical considerations. Firstly, the prevailing safety culture operating within individual shipping companies. Secondly, the operational competence and professionalism of ship board crews. During 2017 North's loss prevention team were pleased to promote and support best practice through our innovative crew training seminars and publications such as our Right Crew briefings.
During the year there have also been major developments in environmental regulation, capped by the global entry into force of the IMO Ballast Water Management Convention in September 2017. This marks a crucial step forward on the path towards stopping the spread of invasive aquatic species. However, compliance with the law will represent another major cost for shipowners.
Similarly, there are growing concerns around the impact of the global low-sulfur fuel cap in January 2020. Unless ships have emission abatement systems installed, they will be forced to burn distillates or distillate-based fuels to comply with the new 0.5 percent sulfur limit on fuel. Some are already calling this development the biggest change in ships' power since the transition from coal to oil. With MGO (Marine Gas Oil) currently trading at a near 50 percent premium to IFO (Intermediate Fuel Oil) 380 and only about 1,500 scrubber installations to date, there will be cost increases along the global shipping supply chain.
Throughout 2017, sanctions were increasingly used by the U.S. and the European Union, as well as by other bodies and countries, as a tool to accomplish foreign and economic policy goals and to act as a visible sign of disapproval of another country's conduct. The current political climate suggests that there will be no change to this approach.
As we move into 2018, contingency planning for a post-Brexit business environment continues to be a key priority for the European marine insurance sector. It remains possible that a transitional arrangement will temporarily extend E.U. passporting rights for U.K. insurers however, it seems unlikely that such rights will be preserved within any future trade agreement between the U.K. and E.U. Therefore, in order to maintain North's long-term access to E.U. markets, we need to have other arrangements in place. Europe represents more than 40 percent of North's global business, and to ensure that we continue supporting our E.U.-based Members, we will establish a subsidiary insurance company in Ireland to underwrite all future business in the European Economic Area from February 20, 2019.
In other E.U. related developments, the General Data Protection Regulation (GDPR) will enter into force in May 2018. The GDPR will update and enhance current data protection legislation by requiring businesses who deal with EU citizens to be transparent about how they use their data. The costs of non-compliance are potentially very high, as the new legislation provides regulators with the power to fine businesses up to four percent of their worldwide turnover if they do not comply with the GDPR requirements.
Looking forward it is clear that we are in a period of innovation on many fronts. From artificial intelligence and ship automation, to digitalization and 3D printing, there is a range of technologies that are likely to impact shipping in the near future. The emergence of what has been described as the fourth industrial revolution and an aging global consumer base makes it more challenging to accurately predict the shape and size of shipping markets. In combination with the long-standing structural and economic challenges facing shipowners, we are likely to see trade dynamics and trade patterns continue to evolve. The shift from west to east is the most prominent, but it won't be the last.
Thya Kathiravel is Deputy Global Director (Underwriting) at North P&I Club.
The opinions expressed herein are the author's and not necessarily those of The Maritime Executive.