Scrubber Wash Water Monitoring Essential to Compliance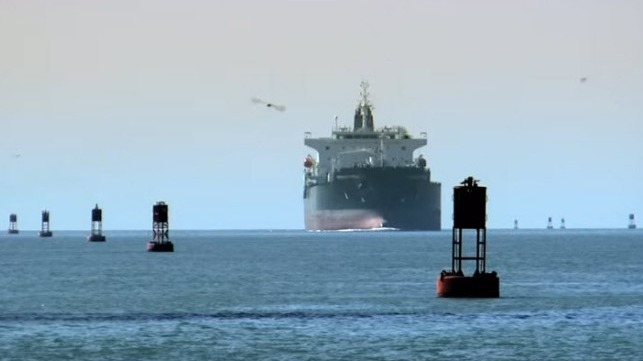 The impending 0.5 percent sulfur cap on marine fuel is putting pressure on shipowners and operators to decide which path they will take in complying with MARPOL's Annex VI regulations that will become effective in 2020. Shipowners must assess the merits of the three main commonly accepted compliance options – switching from heavy fuel oil (HFO) to distillates, adopting LNG as a marine fuel or installing exhaust gas emission cleaners (scrubbers).
There are benefits and disadvantages to each, with the size, age and value of the vessel impacting on suitability. Many in the industry raise questions over LNG and the required investment in infrastructure, with uptake thus far primarily among newbuild vessels. LNG installation also requires substantial upfront capital investment which is unlikely to be an issue for major operators, but might offer benefits for smaller carriers.
Distillate or distillate-based low sulfur fuel is expected to be the most widespread option, although the future cost and availability of these alternative fuels is unknown. In January this year lubricant manufacturer Total Lubmarine cautioned that while lower sulfur fuel is more environmentally friendly and is also less prone to generate corrosive by-products, achieving a consistent quality of blended fuels will be a challenge for global bunkering ports.
Installing scrubbers allows shipowners and charterers to continue to burn lower cost HFO and so they are an attractive compliance option. Installation costs range from $2m - $6m per unit so significant capital expenditure is required. However, the wide spread between the price of HFO and the more expensive marine gas oil (MGO) means that the cost of installing scrubbers could be recouped in just a few years.
According to Clarksons Research, the number of vessels reported to be fitted with scrubbers has risen to 240 as of December 1, 2017, and with scrubber manufacturer Wartsila reporting 24 orders for scrubbers in the last quarter and 77 for the year as a whole, it is clear that there is an appetite for emissions abatement technology as a compliance option. The sentiment among many in the industry is that scrubbing will play a significant role in meeting post-2020 emissions regulations standards, and around a third of the commercial shipping sector will have installed a scrubber system and will continue to burn sulfur fuel oil by 2030, according to a recent report by naval architecture and engineering consultants, Foreship. Early in 2018 Irish Continental Group announced that it had ordered the world's largest cruise ferry by vehicle capacity, and it will include scrubbers.
A further boost for scrubbers came with the IMO agreeing draft amendments to MARPOL Annex VI that would prohibit the carriage of fuel oil "used or carried for use on board ships" except for ships fitted with an approved "equivalent arrangement" to meet the sulfur limit.
Amidst all this debate and conjecture, it is crucial for shipowners that they take the best option for their vessels and operations to ensure compliance with the regulations. For those considering making the investment in scrubbers, they will need to fully understand both the regulatory and operational implications, and will actively seek reassurance that making the investment to install a system will result in compliance with all applicable regulations. For scrubber manufacturers, the onus is on them to provide reliable proof that their systems are fit for purpose and will not create further regulatory complications for their customers. It is only though accurate monitoring that both of these criteria can be met.
Wet scrubbers use wash water to "clean" emissions before they are released into the atmosphere. It is this water that must be accurately monitored at all times to avoid discharges that may exceed regulations and damage the environment.
Chelsea Technologies Group (CTG) has direct experience of compliance testing and has an in-depth working knowledge of the high standards demanded by regulators. CTG's Sea Sentry scrubber wash water monitoring system has the capability to accurately measure the required parameters of water in closed loop scrubbers, providing accurate data that proves compliance with wash water regulations.
CTG's Sea Sentry provides a fully autonomous wash water monitoring system which monitors both the water inlet and outlet of wet exhaust gas scrubber systems. The system analyses wash water to ensure that it is compliant with environmental regulations which reduce potentially high levels of contamination in exhaust gas scrubber wash water discharge.
Closed loop scrubber systems present a unique challenge when monitoring water as the recirculation process darkens the water, making it difficult to obtain an accurate PAH measurement. It is by adapting the monitoring process to not only measure the turbidity and absorbance levels, but to apply these values as a correction to the PAH measurements, that accurate readings can be taken. If the readings are not accurate, owners are risking significant fines or detention.
It is essential that crews have a thorough understanding of the regulations, monitoring procedures and the analysis and interpretation of the data. CTG works closely with shipowners, leading global scrubber manufacturers, and the Exhaust Gas Cleaning System Association, to provide engineers with the knowledge and expertise they need to operate with the highest level of confidence in their system and in proving compliance under the IMO criteria. Sea Sentry is certified by DNV-GL and ClassNK, and measures the PAH, absorbance, turbidity (to ISO 7027: 1999), temperature and pH of scrubber washwater.
The route to 2020 compliance is complicated and there is no "one size fits all" option. Shipowners and operators must weigh up the costs and benefits associated with each option although there is increasing sentiment that scrubbers will have an important role to play. But with increasing environmental regulation, accurate monitoring will be essential to provide operators with confidence in their investment, as well as in the reliability and accuracy of their systems to remain compliant and enjoy continued access to markets.
Dr. Brian Phillips is Managing Director of Chelsea Technologies Group.
The opinions expressed herein are the author's and not necessarily those of The Maritime Executive.