Fresh Ships, Fresh Fish
It's not even a fair fight for the fish anymore!
The German Fishery Union (DFFU, or, natively: "Deutsche Fischfang Union"), has taken over two Norwegian newbuilds, namely the factory trawlers Berlin and Cuxhaven. The DFFU is a wholly owned subsidiary of Icelandic Samherji and primarily exists to gain access to the German market. Samherij conducts fishery operations on a global scale.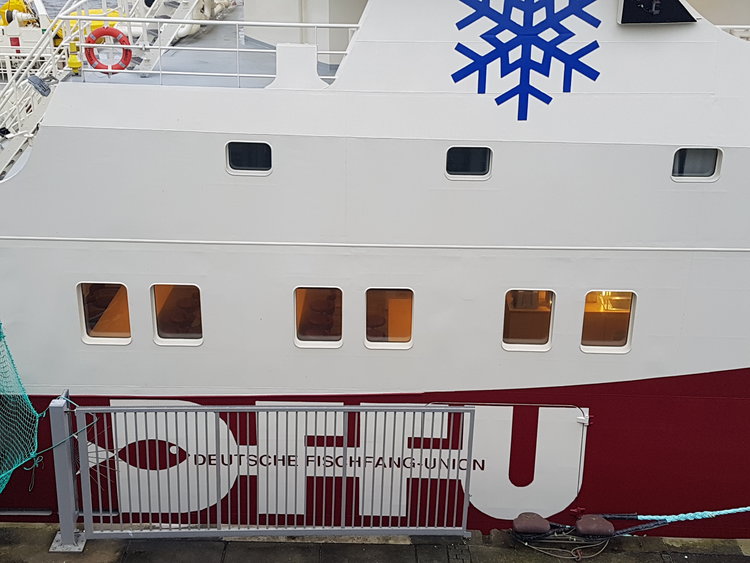 The christening ceremony was held in Cuxhaven on Friday, January 12, 2018.
We were quite honored to be invited to attend (and, of course, report)!
The choice of the two cities reflects the German fishing industry's dependence on political favor but also its historic and current geographical connection to the city of Cuxhaven.
The 80-meter (260-foot) newbuilds, costing 40 million euros ($48.7 million) each, weigh in at 3,969 deadweight tons. They are rated 1A for ice, meaning they can break through ice shoals of up to one meter thickness. On top of this, their prows are based on a bunker-saving wave piercing design.
The event was hosted at the Steubenhöft, a former passenger terminal for America-bound passenger vessels. Many German immigrants found their ways to new shores from here.
In light of the venue, and the topic, it was easy to see why the event was so popular!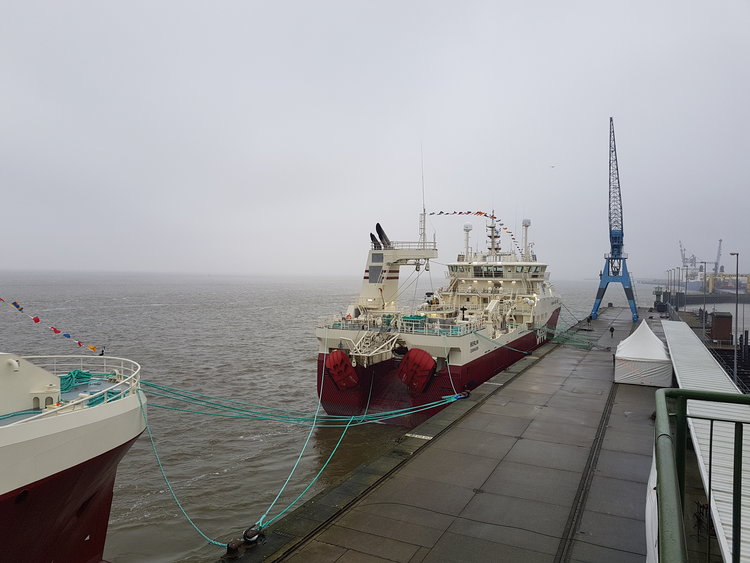 It's encouraging to think that the Berlin and Cuxhaven will help put food on millions of tables, while providing the fishermen on board safe and secure working conditions, even when there is extreme weather. We're wishing them success and good hunting!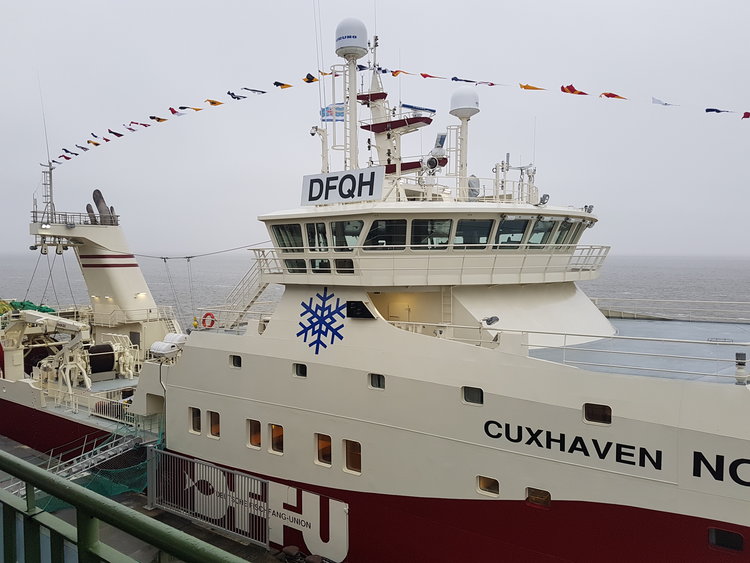 The opinions expressed herein are the author's and not necessarily those of The Maritime Executive.