Engine Room Fires: Who's Next?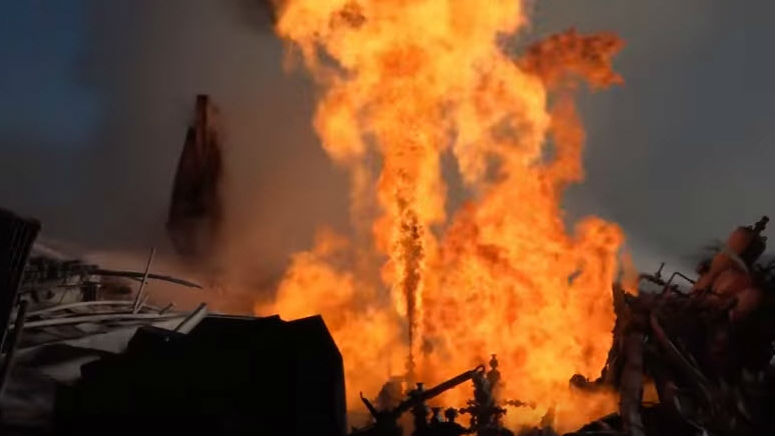 It's often said that bad things happen in groups of three. And seafarers are nothing if not superstitious.
There have been two disabling engine room fires in the past month. The first was MV Alliance St. Louis, a RO-RO in the Gulf of Mexico and the most recent was MV Thorco Crown, a multi-purpose vessel, off Newfoundland. Both incidents resulted in the vessels being disabled, requiring commercial towing assistance to reach port.
It is time, yet again, to review some of the best practices for preventing fires onboard - in particular, in the engine room. Chances are, your monthly SMS inspection and drills checklist has a box for exactly this check-mark. Use the time and talk about the items below. Take a walk around your main space and see what might be slipping through the cracks - literally and figuratively. Or, will you be the third ship?
Best Practices for Preventing Engine Room Fires
1. Housekeeping in the engine room is critical. Keeping debris from building up in the corners of the main space or machinery flats eliminates potential fuel.
2. Identification and elimination of oil leaks. An oil leak is a risk and like all risks, once identified, mitigation strategies should be put in place. Whether it is a slow drip or a pressurized spray, the accumulation of flammable material (i.e. fuel) can only increase the risk of fire. In other words, if you are aware of it, take care of it!
3. Check the lagging and insulation on and around machinery installations. If it is missing, damaged or oil-soaked, the time to take care of it is now! Keeping the fuel away from the heat will make fires less likely.
4. Properly maintain and use fire screen doors. Quite frequently, fire screen doors are tied open to allow easy passage during daily duties. Unfortunately, they are also frequently left that way day after day. Even tying them open for a short period of time should be avoided, as fires can happen at the most inopportune time – such as when the fire screen door is tied open.
5. Check your quick closing valves on lubricating and fuel oil storage tanks and the self-closing valves on gauge/sight glasses. Too often, these valves haven't been exercised and won't close OR they have been tied or wedged open. Whether ignited or not, quantities of oil released into the engine room is less than desirable. And that's not even taking into consideration the port state control/inspection aspects….
6. When operations, personnel or fuel changes, consider the possible repercussions. Simply changing to low sulfur fuels when entering an emissions control area might be a time for increased vigilance while making rounds.
7. Properly maintain engine machinery. If lubrication oils are contaminated or critical sensors (heat, fire and oil mist detector) are inoperable, ensure the deficiency is corrected. When making repairs, ensure proper procedures are adhered to in installing, tightening and testing critical systems.
8. Inspect and test fixed firefighting systems on a routine basis. Systems such as sprinkler or HI-FOG systems must be maintained in a mode where they will be automatically activated. Too often, they are found with valves closed after maintenance or due to concerns about leakage.
9. Properly maintain engine machinery. Yes, this is a repeat, but it bears repeating. Proper torqueing of fittings, reassembly of systems and inspection thereof is critical. All too often, one or more of these in conjunction with other factors creates the perfect storm - and a large fire.
Let's be safe out there!
Additional Reading and Links
U.S. Coast Guard Marine Safety Alert 04-15 : Engine Room Operations
MSC.1/Circ.1321 GUIDELINES FOR MEASURES TO PREVENT FIRES IN ENGINE-ROOMS AND CARGO PUMP-ROOMS
Risk Focus: Engine Room Fires – UK P&I Club
Technical Bulletin 39/2012: Escape from engine rooms – UK P&I Club
Technical Bulletin 25/2007: Steering gear compartment fire doors – UK P&I Club
Technical Bulletin 36/2011: Quick Closing and Self Closing Valves – UK P&I Club
The opinions expressed herein are the author's and not necessarily those of The Maritime Executive.