Beginning of the End for Hamburg S?d?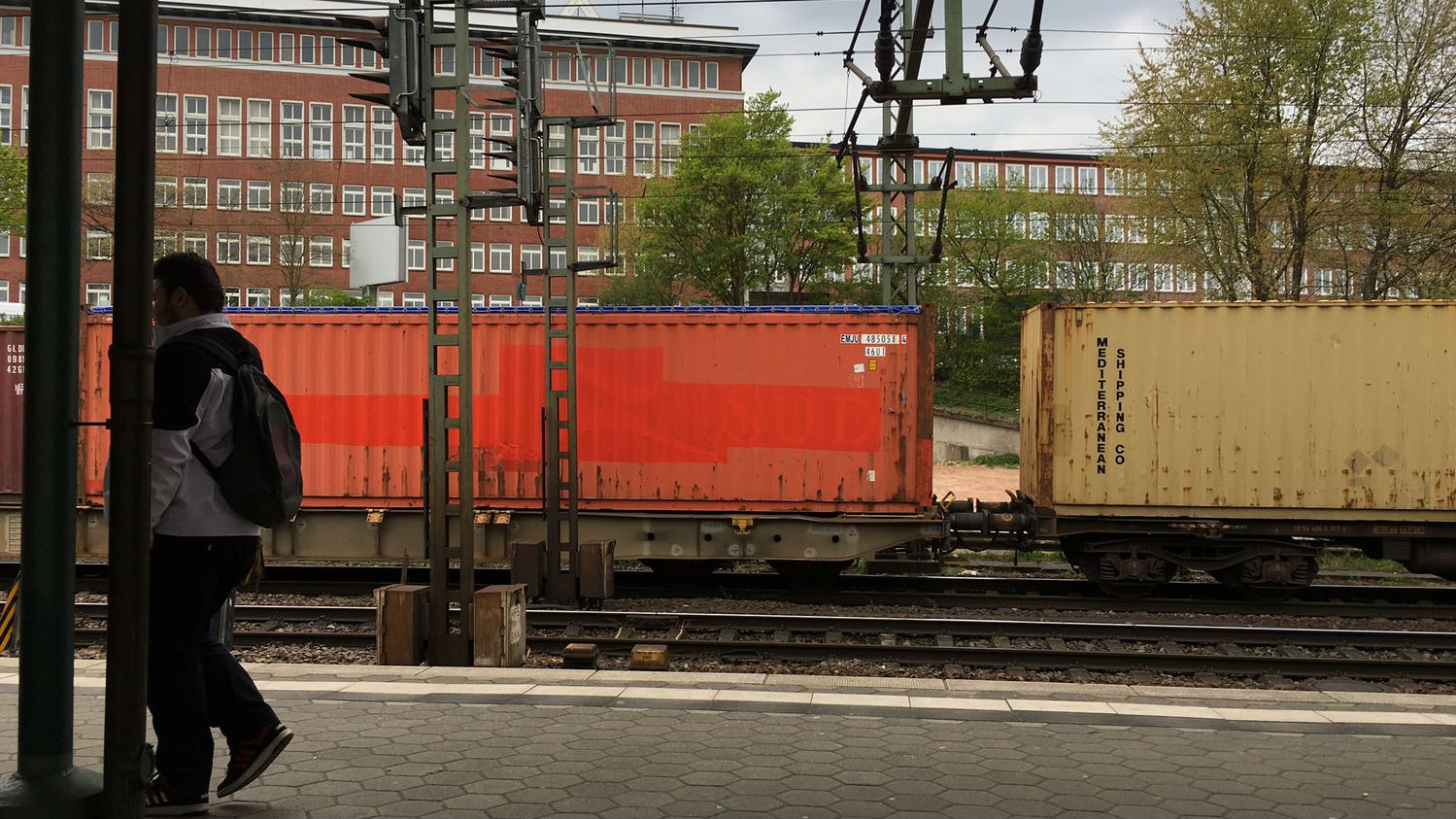 Maersk promised to maintain and build up the Hamburg Süd brand in the course of the 2017 acquisition of the Hamburg-based shipping line, which is known for its bold, red ships and containers.
Maersk recently said this in an April 28, 2017 press release: "Hamburg Süd will maintain its own structure hereunder its separate brands and is expected to deliver a high customer retention adding to Maersk Line's growth agenda."
And yet sometimes the small things give an indication of what's to come. We were at Hamburg-Harburg train station today, which is a major cargo transshipment hub, and we spotted some former (?) Hamburg Süd containers which are either in the process of a sudden deboot, or which are on their way to container retirement.
(Caveat: The container prefix EMJU is associated with Michael Jürgens Containerhandel (MJ-Conlog GmbH), but Hamburg Süd is generally known to use only the prefixes SUDU and HASU. That could explain the branding.)
Don't take our word for it, though. Seeing is believing: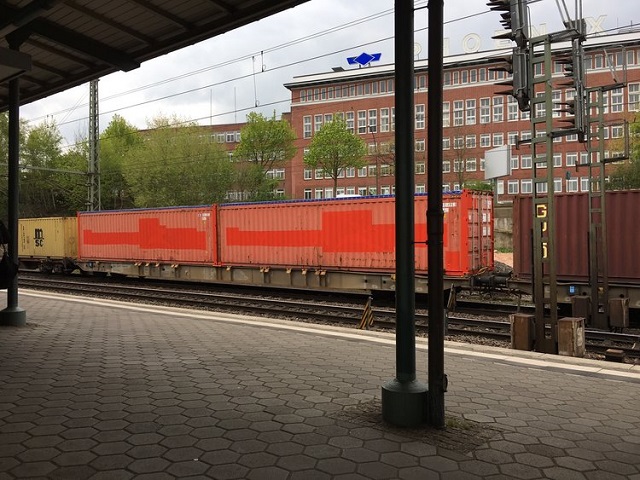 At least one Hamburg Süd logo will not share the fate of these containers.
The Hamburg Süd office in downtown Hamburg, built in the 1960s by architect Cäsar Pinnau, has been a listed building in the registry of historic places since July 11, 2011. And the exterior of a listed building cannot be modified according to German law.
In the immortal words of Rick Astley, this is at least one Hamburg Süd logo that is...
Never gonna give you up
Never gonna let you down
Never gonna run around and desert you
Never gonna make you cry
Never gonna say goodbye

The opinions expressed herein are the author's and not necessarily those of The Maritime Executive.