Yemen's Houthi Rebels Threaten to Attack Saudi Tankers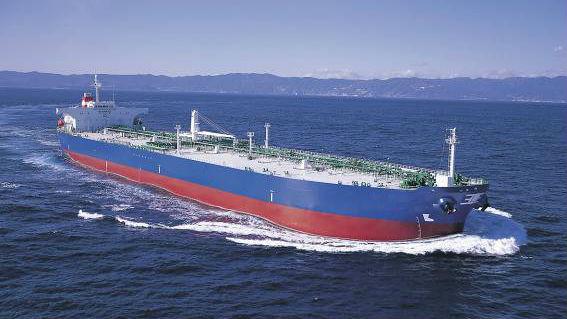 Yemen's Houthi rebel forces have threatened to attack Saudi Arabian merchant shipping in retaliation for the ongoing Saudi blockade of Yemeni seaports. The Houthi forces control segments of Yemen's Red Sea coastline, and they have previously demonstrated that they have the technical means to launch missile attacks on ships.
"The battleships and oil tankers of [Saudi Arabia] and their movements will not be safe from the fire of Yemeni naval forces if they are directed by the senior leadership [to attack]," said official news outlet Al Masirah on its web site.
Since the Yemeni civil war began in 2015, Houthi rebels have had modest success in targeting Saudi coalition warships with missile and drone boat attacks. In January, a Houthi unmanned attack boat exploded near a Saudi frigate, killing two crewmembers and injuring three. In October 2016, Houthi rebels used an anti-ship missile to destroy the ex-Navy vessel HSV-2 Swift, and later attempted to attack the American destroyer USS Mason. However, to date they have not targeted large merchant vessels like tankers.
Saudi forces have also found and disabled Houthi improvised mines in waters near Mokha and Midi. In mid-March, a mine damaged a Saudi-aligned coast guard vessel, killing two crewmembers and wounding eight.
Any military engagement between Houthi forces and Saudi vessels means more risk for all merchant shipping in the Red Sea, warns U.S. Naval Forces Central Command commander Vice Adm. Kevin Donegan. "With about 64 vessels a day traveling through [the Strait of Bab al Mandeb] almost all with energy cargoes, any issue of misidentification or misapplication of one of these weapon systems could become an issue with commerce," he said, speaking to Defense News early this year. "In the end what we'd like to see is that conflict back into the land mass and not out into where we have commercial traffic."
Famine looms
Last week, the Saudi government announced the closure of all Yemeni ports in response to an unsuccessful Houthi missile attack on Riyadh. The Saudi-controlled port of Aden has since reopened, but key Red Sea ports in Houthi territory remain under blockade. "Humanitarian movements into Yemen remain blocked," said a spokesman for the UN's humanitarian aid office on Friday. "The reopening of the port in Aden is not enough. We need to see the blockade of all the ports lifted, especially Hodeida, for both humanitarian and for commercial imports."
UN humanitarian chief Mark Lowcock warned last Wednesday that Yemen's ongoing famine will worsen rapidly if the blockade remains in place. "It will not be like the famine that we saw in South Sudan earlier in the year, where tens of thousands of people were affected. It will not be like the famine which cost 250,000 people their lives in Somalia in 2011. It will be the largest famine the world has seen for many decades, with millions of victims," Lowcock said.