Yamal LNG's First Cargo Sparks Diplomatic Row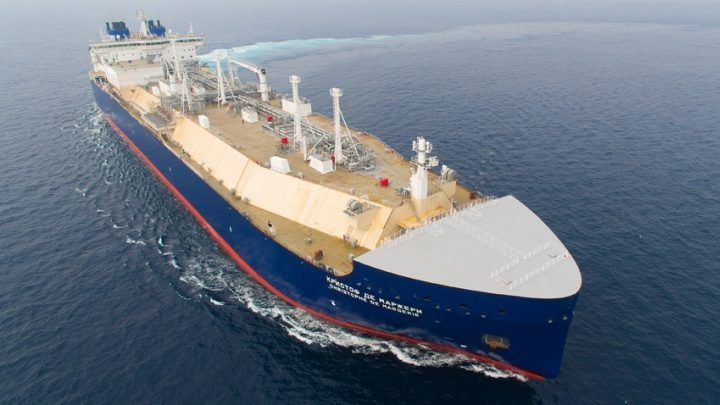 On Thursday, Russia's embassy in London announced that the first shipment of LNG to depart Novatek's Yamal facility would help meet heating demand in Britain, which is in the midst of a deep cold spell. "Feeling cold? Help is on the way," the embassy wrote in a Twitter post. Kremlin-backed outlet RT reported that "London had to urgently turn to Russian gas . . . due to supply outages," which it attributed to the shutdown of the Forties oil and gas pipeline.
However, the Russian news was fake, UK government and industry sources said: Britain's National Grid is already well supplied, and the gas will only be on English soil temporarily while it awaits transshipment to a foreign buyer. Yamal's operator, Novatek, said earlier this month that it had sold the first cargo to Petronas LNG UK, a subsidiary of Malaysia's state oil firm.
"It is nonsense. We are not worried about energy supplies and this is not the Russians riding over the hill to save us from shivering to death," an unnamed government source told the Daily Mail.
The icebreaking LNG carrier Christophe de Margerie arrived at Thamesport on Thursday, departing Friday evening. She is presently en route to the port of Sabetta, Russia, where she will take on another load of cargo.
Yamal's next two cargoes are destined for the Gate facility in Rotterdam and Engie's Montoir-de-Bretagne terminal in France. Traders predict that like the first cargo, the second and third will be reloaded and transshipped to Asian markets, where the gas will command a much higher price.
Yamal LNG began commercial operation early this month, and Russian President Vladimir Putin personally gave the order to begin loading the first shipment on December 8. "This is not just an important event in our country's energy sector, or gas production and liquefaction," Putin said in a keynote address. "Those who started this project took the risk, and the risk proved to be justified, and they achieved success."