Worldwide Fallout from Hanjin Collapse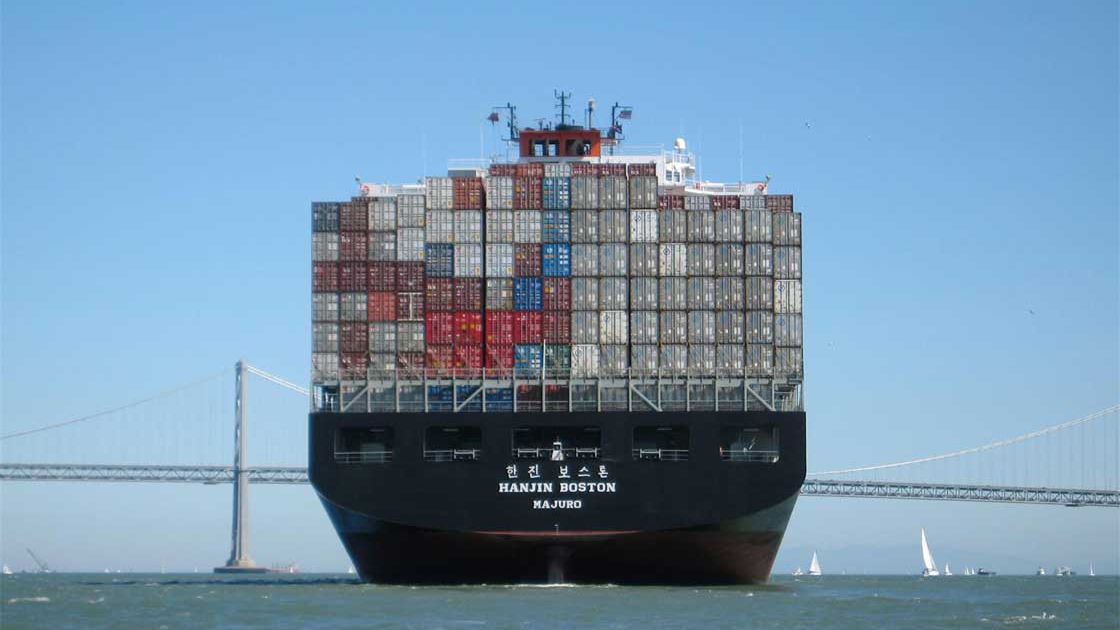 Hanjin Shipping elected to file for court receivership on Tuesday, the first step towards what will be the largest container line bankruptcy in history – six times larger than the collapse of United States Lines three decades ago, the previous record holder.
Hanjin operates 98 container ships totalling 600,000 TEU, 11 port terminals and 74 sea routes, in addition to bulker operations.
The long-term fallout from Hanjin Shipping's insolvency will have far-reaching effects, but the impact is already being felt in ports around the world.
In Virginia, the state's port authority has announced that its container terminals will not accept any more Hanjin cargo at Hampton Roads, and it is working out plans for dealing with the Hanjin containers it already has on site.
In Los Angeles, the Hanjin/MSC-owned TTI Long Beach container terminal has announced that it "will discontinue delivery of all Hanjin import containers" and will "no longer accept Hanjin export or empty containers."
TTI Seattle announced that it "will no longer be receiving Hanjin empties or exports in the gate."
Other port authorities and terminals in Shanghai, Xiamen, Valencia, Savannah and many other locations have blocked Hanjin ships over concerns that the firm cannot pay port and stevedoring costs.
The firm's vessels are experiencing immediate effects.The Hanjin Rome was arrested in Singapore following a court petition late Monday, and shipowner PIL has reportedly refused to allow the Hanjin Mexico to continue her commercial voyage due to unpaid charter fees; the Mexico was drifting off Ulsan as of Wednesday evening.
A number of vessels have been halted outside of port entrances. Two Hanjin ships scheduled to call Wednesday in LA/Long Beach are now at anchor offshore and no longer plan to berth, the regional VTS authority said.
The Hanjin Gold, Hanjin Jebel Ali and Hanjin-owned Hanjin Los Angeles and Hanjin Indigo were due to call at Singapore on August 31, but AIS tracking data indicate that they have not arrived. The Indigo was at anchor off Port Klang and the others' AIS signals were last seen at sea.
In Vancouver, BC, the Hanjin Vienna remained moored at GCT Deltaport one day after her scheduled departure.
"Hanjin's bankruptcy could very well spoil the holidays for anyone with goods on Hanjin vessels right now," said Jock O'Connell of Los Angeles consulting firm Beacon Economics, speaking to the LA Times. "Look for a financially ruinous game of musical chairs as cargo owners now hunt for space with other shipping lines."
Korea's second-largest line, Hyundai Merchant Marine, may take over some of Hanjin's routes to maximize continuity for shippers; Hanjin's counterparties in the CKYHE alliance are reportedly moving fast to make contingency plans and fill in Hanjin's operated routes. Some shippers with cargo booked outside of the alliance will likely be affected due to slot swaps.