World's Largest LNG Bunker Vessel Ordered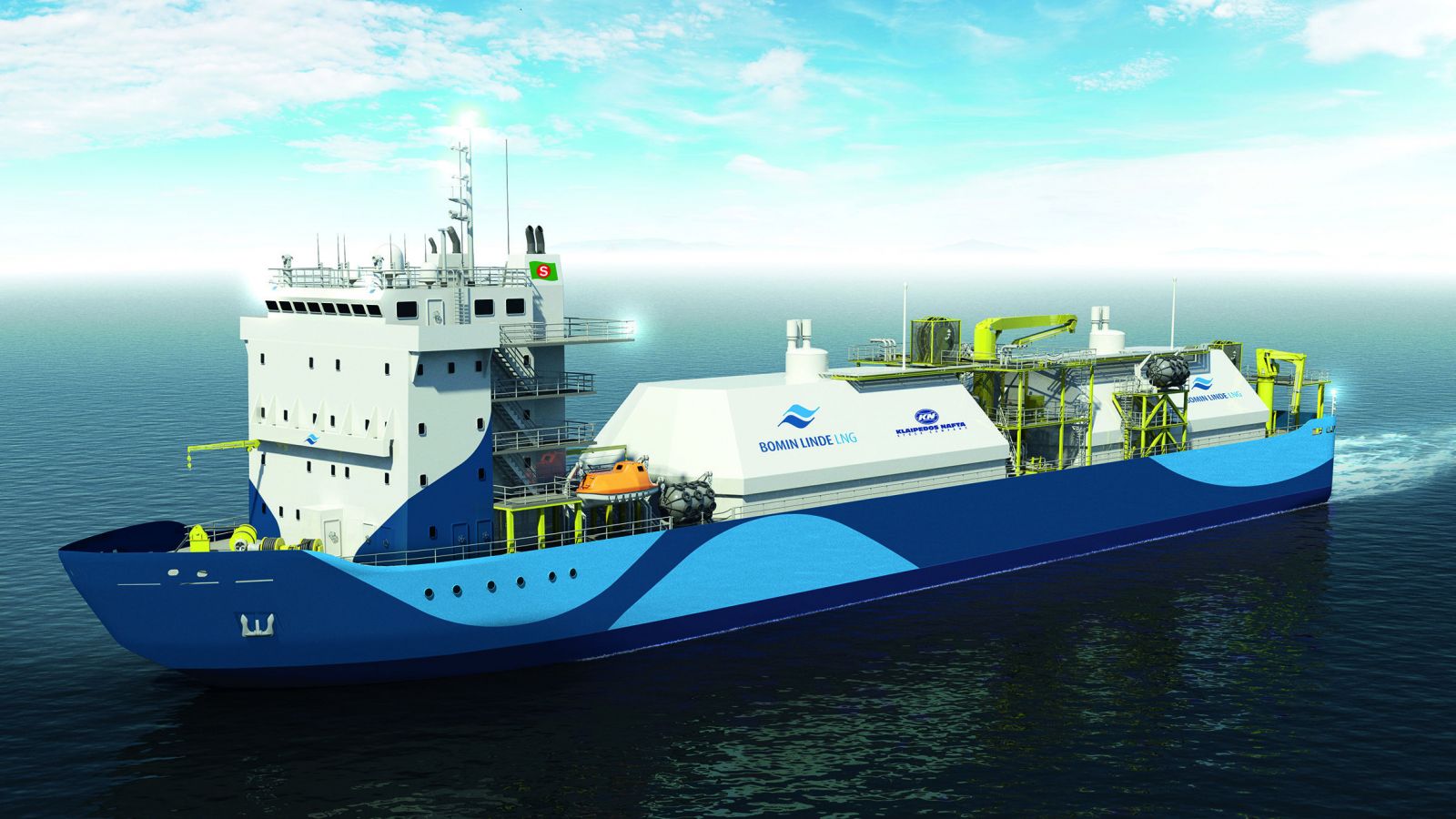 LNG supplier Bomin Linde LNG has secured the largest LNG bunker supply vessel of its kind to date with a capacity of 7,500 cubic meters (two million gallons).
Commissioning of the vessel is scheduled for late 2018, and Bomin Linde LNG will be using it to supply marine customers and small-scale LNG terminals along the Baltic Sea coast.
The vessel will feature azimuth thrusters and pump jets to ensure high maneuverability. Offshore bunkering will be possible using DP2 technology. Frequency-driven pumps with high flow rates will allow for fast LNG transfer to client vessels with short-term layovers at port.
A time-charter contract for the vessel was signed with shipowner Bernhard Schulte on September 30, 2016. The vessel is chartered by a joint venture, established in November 2015, in which Bomin Linde LNG holds 90 percent. The remaining 10 percent is held by Klaip?dos Nafta, the owner and operator of the Klaipeda LNG import terminal.
For Klaip?dos Nafta, the vessel secures a flexible LNG transport service to their onshore LNG reloading station.
Mahinde Abeynaike, Chief Executive Officer of Bomin Linde LNG, says: "The share of LNG as a marine fuel will grow significantly in the Baltic Sea over the next few years. We intend to be at the front, leading the development. Signing this contract is an important milestone for Bomin Linde LNG and a big step forward for the maritime LNG market in the Baltic Sea region. For the first time shipowners and operators will have access to a complete LNG supply chain in the Baltic Sea region."
Parent company The Linde Group already operates the LNG terminal in Nynashamn and the smaller LNG bunker supply vessel Seagas in Stockholm. The new vessel will also complement the company's LNG trucking operations.
Concurrent to the charter contract, The Linde Group acquired the shares of Bomin Linde LNG held by previous co-owner Marquard & Bahls. "Bomin Linde LNG will complement and expand our existing LNG portfolio, offering customers access to a unique spectrum of LNG infrastructure in the Baltic Sea and North Sea region." said Bernd Eulitz, Member of the Executive Board of Linde AG.