Woman Rescued Ten Hours After Falling From Cruise Ship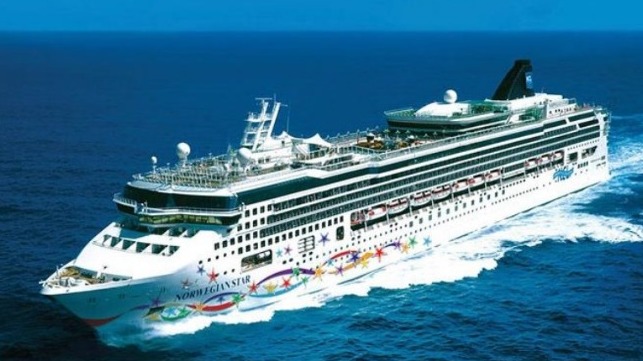 A woman was rescued on Sunday after she fell from the Norwegian Star and spent 10 hours in the water.
The ship was sailing in the Adriatic Sea after departing from Croatia when the British woman, 46, fell overboard shortly before midnight on Saturday. She has been taken to hospital and is believed to be in a stable condition.
The crew of the Croatian Coast Guard ship Cavtat reportedly found her swimming, nearly exhausted, near where she is believed to have fallen in. Croatian authorities will now examine Norwegian Star CCTV footage of the fall.
The Norwegian Star was returning to Venice from a seven-night cruise of the Greek Islands.
Norwegian Cruise Line has had another man overboard incident recently. In June, the Carnival Glory rescued a crewmember who went overboard from Norwegian Getaway near Cuba.
According to Cruise Junkie, 17 people have gone overboard from cruise ships so far this year.