Wintershall Dea Announces Major Oil Discovery off Mexico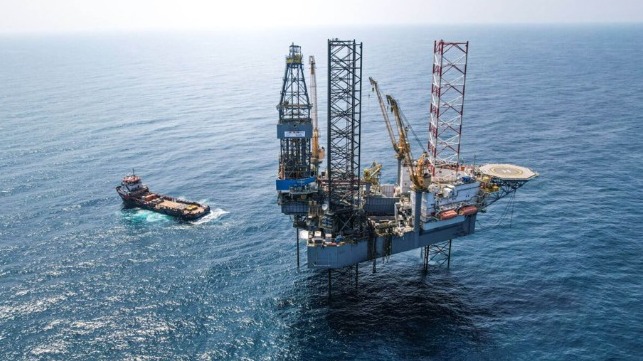 German oil company Wintershall Dea has announced a "major" oil and gas discovery in the shallow waters of the Bay of Campeche.
Wintershall Dea and its partners have struck oil at the Kan prospect in Block 30 in the Sureste basin, northwest of Villahermosa. Based on early estimates the discovery may contain 200 to 300 million barrels oil equivalent - not quite a giant oil field of 500 million barrels or more, but still a significant find.
"This important discovery at Wintershall Dea's first own-operated exploration well offshore Mexico is a great success," said Hugo Dijkgraaf, Wintershall Dea's head of exploration. "It was one of the most contested blocks of Mexico's bid round 3.1 back in 2018. The successful Kan discovery confirms the attractiveness of Block 30."
Kan lies within the same area as several major discoveries, including the world class Zama oil field. Wintershall Dea holds an operating interest of 40 percent in Block 30, with Harbour Energy and Sapura OMV holding 30 percent each. The consortium plans for one additional exploration well in the block during this campaign.
Wintershall Dea has operated in Mexico since 2017 and has a substantial footprint in the country's state-dominated offshore sector. It holds a 37 percent interest in Block Hokchi, and it is the second-largest shareholder in Zama. It also has interests in ten other offshore E&P blocks, including an operating interest in three.
The experience of foreign investors at Zama shows both the potential and the hazards of offshore E&P in Mexico.
Wintershall's American partner at Zama, Talos Energy, found oil in the lease block in 2017. Talos was the first E&P firm back in Mexico after a long period of Pemex-only operatorship. In 2021, after a change in political leadership, Mexico's energy secretariat (SENER) stripped Talos of its operatorship and handed control to Pemex, which owned the adjacent lease block and an overlapping share of the resource. The decision effectively nationalized control of the asset and left Talos with a 17 percent non-operating share.