Will 2018 be the "Tipping Year" for LNG Bunkering?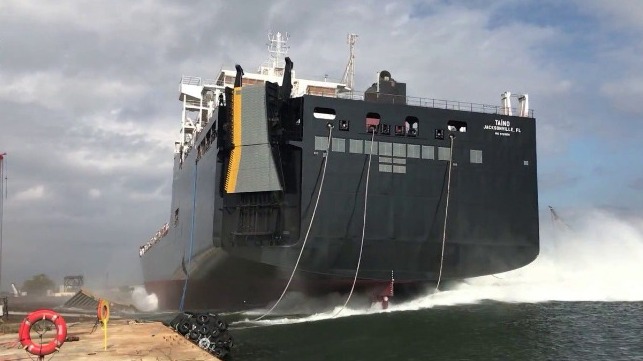 The Society for Gas as a Marine Fuel predicts that 2018 will be the "tipping year" for the adoption of LNG bunkering.
"We have witnessed such significant increase in the number of projects and infrastructure recently and this is undoubtedly something we can all further look forward to as the greater maritime industry begins to . . . realise the tremendous benefits of gas-fuelled shipping," said SGMF general manager Mark Bell in a statement. "I have been asked many times recently: 'when will be the tipping point for gas-fuelled shipping?' and I believe that . . . there won't have been any specific moment we can point to. What I do think there will have been is an entire year – and that 'tipping year' is surely going to be 2018."
Bell's organization grew by 22 members in 2017, including big-name additions like Sovcomflot, KR, "K" Line and Novatek. It now counts six vessels built for carrying and transferring LNG bunkers and 119 LNG-fueled ships in operation worldwide.
Last year marked the announcement or the debut of many large-tonnage LNG-fueled vessels - notably the launch of Crowley's Jones Act con/ros El Coqui and Taino. The two vessels will compete with two other LNG-fueled vessels, TOTE's Perla del Caribe and Isla Bella, on the Florida-to-Puerto Rico run.
In November, CMA CGM announced plans for a new fleet of 22,000 TEU, LNG-fueled, ocean-going containerships. The line will equip nine 22,000 TEU newbuilds – the largest boxships in the world – with all the equipment necessary to run on natural gas. These giant ships will also be among the very first merchant vessels to run transoceanic routes on LNG (other than LNG carriers). They will not be built in South Korea or Japan, but at three yards run by CSSC: Hudong-Zhonghua Shipbuilding (Group), Shanghai Waigaoqiao Shipbuilding, and China Shipbuilding Trading Co. (CSTC).
"We have made the bold decision to equip our future 22,000 TEUs vessels with a technology firmly focused on the protection of the environment," said Rodolphe Saadé, CMA CGM Group CEO. "By choosing LNG, CMA CGM confirms its ambition to be a leading force in the industry in environmental protection by being a pioneer in innovative and eco-responsible technologies."