Wheat Piles Up at Indonesian Ports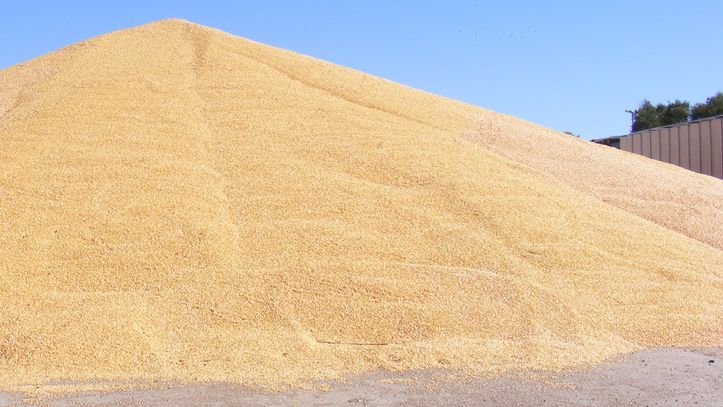 Indonesia is "controlling" wheat imports to encourage animal-feed mills to use domestic corn supply, an agriculture ministry official said on Wednesday, the latest in a string of trade measures Indonesia has imposed to improve food self-sufficiency.
Indonesia's wheat imports have jumped after corn imports were capped this year.
Nasrullah, director of animal feed at the agriculture ministry said the government has not banned feed-grade wheat imports, but was "regulating and controlling imports to protect farmers and domestic production."
Nasrullah, who like many Indonesians goes by one name, said wheat was being used by feed mills instead of corn. "If domestic corn is available, it means imports are not needed."
How long the policy will remain in place will "depend on domestic (corn) stocks," he said.
The decision to curtail feed-wheat import permits is delaying up to 450,000 tonnes of wheat imports, the Indonesian Feed Mill Association said on Wednesday.
Desianto Budi Utomo, secretary general of the association, said there were currently "about 250,000 tonnes" of wheat shipments being held at ports in Indonesia.
"They say it will be released in stages," Utomo added, noting that the fate of a further 200,000 tonnes of feed-grade wheat shipments currently sailing to Indonesia remained unclear.
Traders voiced concerns about the restrictions on the feed-grade wheat imports and expect this could push grain prices up.
"This pressure by Indonesia to reduce feed wheat imports could have a serious impact both on Indonesia and the international market," a European-based trader said. "Indonesia has an import requirement that the government must recognise."
Indonesia has imported 1.5 million tonnes of feed wheat since January after the country restricted corn imports, Feed Mills Association head Utomo said.
"All it will mean is that feed mills will have to feed slightly expensive product to animals," one Singapore-based trader told Reuters.
The spread between feed and milling wheat has already narrowed to around $4 to $5 a tonne as compared with $10 a tonne last year, the Singapore trader said, adding that it would be "virtually impossible" to restrict imports of feed wheat.
Wheat for animal feed is generally cheaper than wheat used for flour and has a lower protein content.