Watch: Costa Concordia Remembered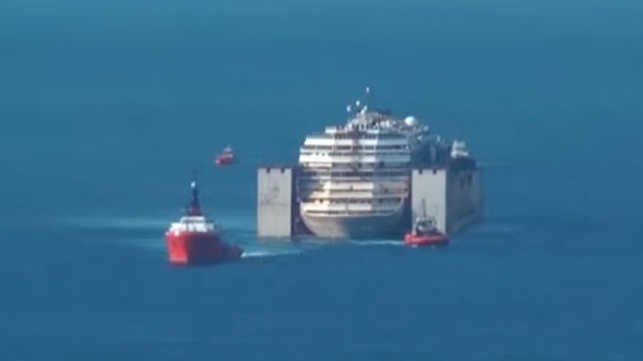 January 13 marked the seventh anniversary of the sinking of the cruise ship Costa Concordia off the Tuscan holiday island of Giglio in Italy.
In a maneuver described in court as a "salute" to a retired cruise line commodore, Captain Francesco Schettino brought the Costa Concordia close in to the island; she hit a rock, tearing a long hole in her side. Flooding disabled the main engines and she drifted in to shore, eventually coming to rest on the rocks. The shipwreck set off a chaotic evacuation of 4,229 passengers and crew, and 32 people died.
In 2015, Schettino was convicted of multiple counts of manslaughter and sentenced to 16 years. Investigators severely criticized his handling of the disaster, accusing him of delaying evacuation and abandoning ship before all the passengers and crew had been rescued.
Some of the moments in the history of the tragedy (Source: YouTube):
Grounding of the Costa Concordia (by QPS)
The conversation between Schettino and Captain Gregorio De Falco of the Italian coast guard in Livorno.
Underwater footage showing the inside of the wreck of the Costa Concordia days before it was refloated.
Captain Nick Sloane: Costa Concordia "The Parbuckling Project"
Raising the Costa Concordia: A Time Lapse
Time lapse of the dismantling and recycling project