War of Words Escalates Between U.S. and China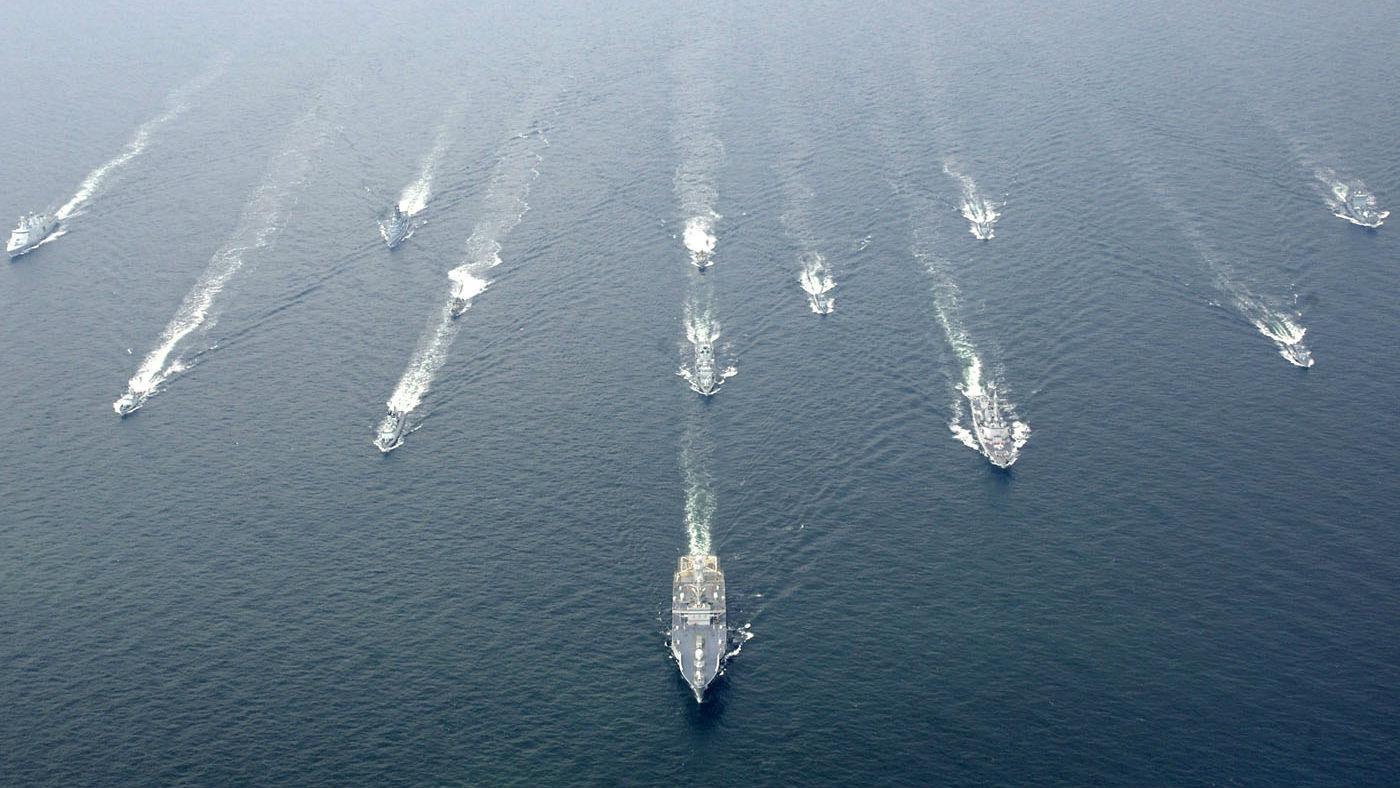 The war of words and posturing between China and U.S. continues to escalate. Four days after China warned the U.S. against violating its territorial waters, Defense Secretary Ash Carter stated that the U.S. military would sail wherever international law allows it to.
"Make no mistake, the United States will fly, sail and operate wherever international law allows, as we do around the world, and the South China Sea will not be an exception," Carter said.
China claims most of the South China Sea, and its assertiveness in the region has tensed relations with its littoral nations, many of whom are U.S. allies. Early last week, the U.S. said it was considering conducting patrols within 12 nautical miles of artificial islands constructed by China in Spratley archipelago.
In May, the Chinese Navy issued eight warnings to the crew of a U.S. P8-A Poseidon surveillance aircraft when it conducted flights near China's artificial islands.
Admiral Harry Harris, commander of U.S. forces in the Pacific, has said China's development of the artificial islands, including the building of runways which are suitable for military use, was a threat to the region.
The U.S. participated in a number of military exercises in the South China Sea earlier this year, and in August, Beijing stated that it felt American military presence had militarized the region. China has also been vocal in its belief that the U.S. has distorted facts and caused relationships with its neighbors to deteriorate.
The U.S. and its Asian allies, which include Japan, Vietnam, Malaysia and the Philippines, have demanded that China cease construction of its artificial islands as well as reclamation projects and offshore platforms in the South China Sea.
In addition to its military vessels and platforms, China also deploys a maritime militia of civilian fishing vessels to press its territorial claims. Those vessels have often clashed with Vietnamese and Filipino boats in the region.