Video: Seven Rescued from Grounded Freighter
[Brief] On Saturday, the 2,900 dwt cargo ship Optimar went aground on a rocky shoal west of Hestskjæret, an island off Averøy, Norway. The master radioed for assistance, and a Sea King helicopter responded to the scene, along with the rescue boat Erik Bye. The weather was poor, with heavy seas and high wind, and the Optimar's master ordered abandon ship. A helicopter evacuated the crew and took them safely to Kristiansund.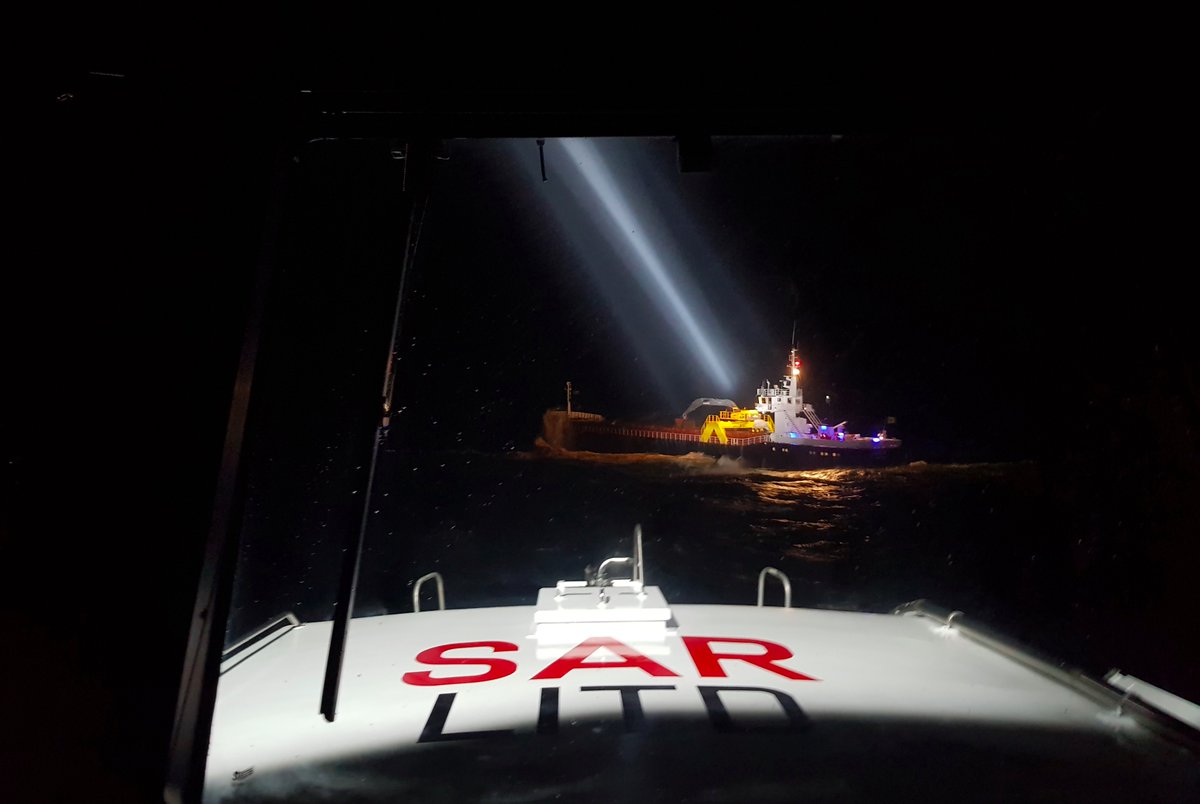 Courtesy Redningsselskapet
The Optimar was successfully refloated and towed to harbor at Kristiansund. As of Saturday night, she remained moored at a pier to the east of the main port.
According to local media, it is the seventh grounding in the same location in recent memory. After a fishing boat struck the breakwater in January 2015, the authorities decided to put a light on it. However, Optimar is the second ship to hit the same rocks in the two years since the light was installed. "The light obviously did not help this time either," said rescue boat captain Sigmund Kaplanski, speaking to Tidens Krav.