Veresen Files for Rehearing on LNG Project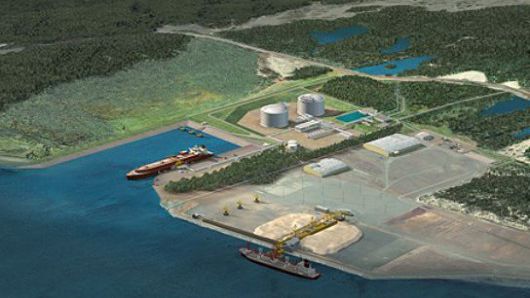 Alberta-based natural gas infrastructure firm Veresen announced Monday that it has filed an application with the Federal Energy Regulatory Commission (FERC) for a rehearing of the agency's decision to deny permission to build the Jordan Cove LNG liquefaction plant in Coos Bay, Oregon, and an associated natural pipeline.
In a decision issued March 11, the commission had cited an absence of documented market demand for the LNG terminal's product in denying a Veresen subsidiary the use of public domain to acquire private land for the pipeline. With no pipeline, it also denied permission to build the terminal.
But over the course of the last month, Veresen announced that it had reached terms with Japanese utility joint venture JERA and the Tokyo-based trading conglomerate ITOCHU for the purchase of half of the plant's six mtpa capacity. Pipeline partner Pacific Connector said that it had signed precedent agreements with natural gas firms Macquarie Energy, Avista Corporation and JCEP for the transport of their product to local communities and to Jordan Cove LNG.
Veresen suggests that these precedent agreements – the type of market evidence previously requested by FERC – are grounds for a rehearing. "In the request for rehearing, [Jordan Cove] and Pacific Connector request that FERC consider the agreements with customers of the LNG terminal and shippers on Pacific Connector as evidence of market support for the projects, and that the public benefits of the projects outweigh the potential adverse impacts on landowners," the firm said in a statement.
There are nearly 20 proposed LNG export terminals in various stages of regulatory approval in Oregon, Alaska and British Columbia, with the majority in B.C. Environmental groups generally oppose the plants on the grounds that the fuel exports would contribute to climate change; in addition, some local residents and tribes have objected to the use of eminent domain for development of the pipelines and facilities required. Proponents suggest that construction and operation will create hundreds of jobs at each terminal, in addition to access for a new overseas market for inexpensive North American natural gas.