USS Ponce Decommissioned after 46 Years of Service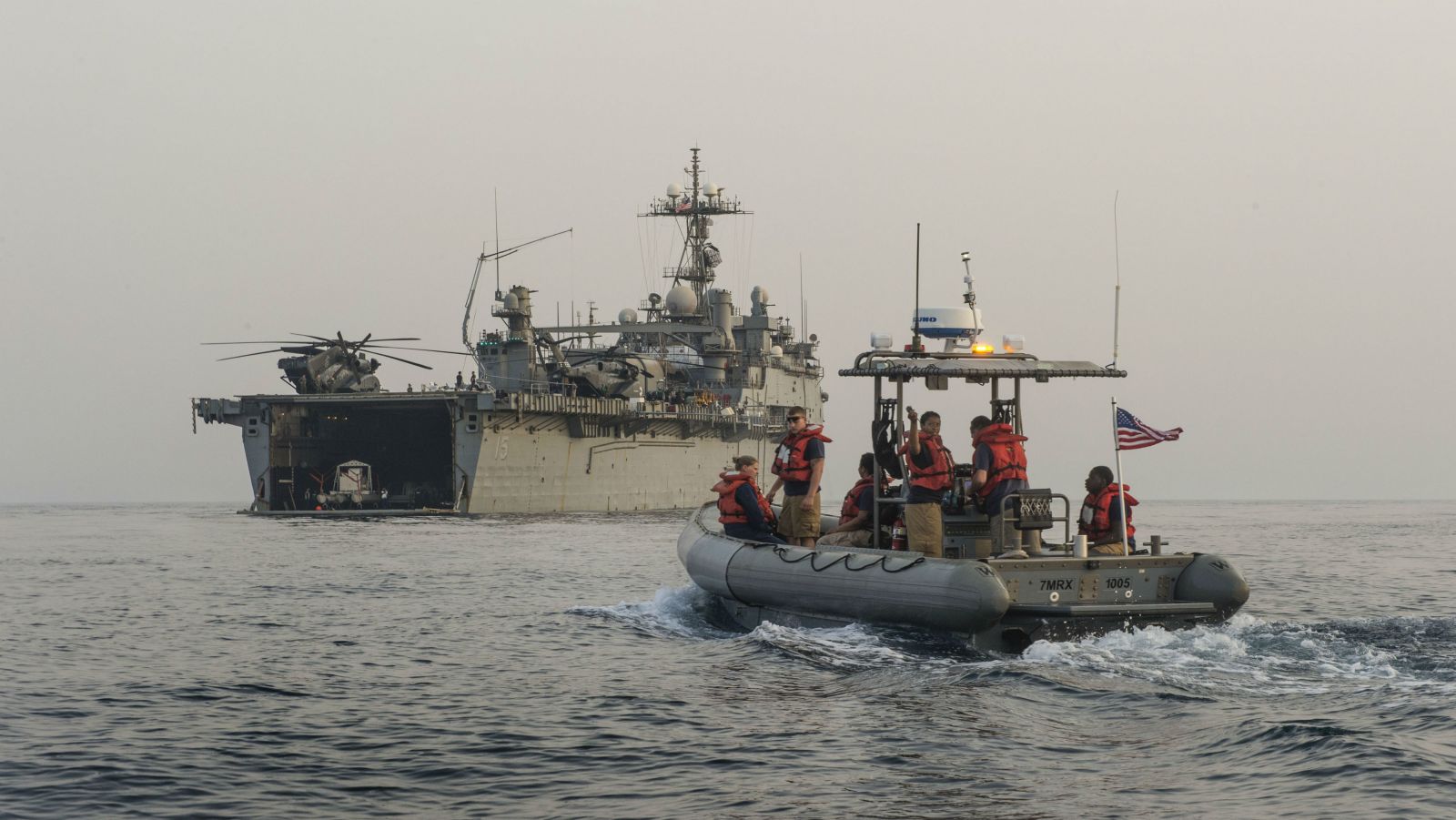 Following over 46 years of honorable service, the afloat forward staging base (interim) USS Ponce (AFSB(I) 15) was decommissioned on October 14.
During the ceremony, the ship's commanding officer, Capt. Christopher Wells spoke about the ship's naval service and recent mission.
"After exceptional service to the Navy and nation for nearly half a century, it is bittersweet that the "Proud Lion" has returned to its homeport here in Norfolk for one last event, its decommissioning," said Wells.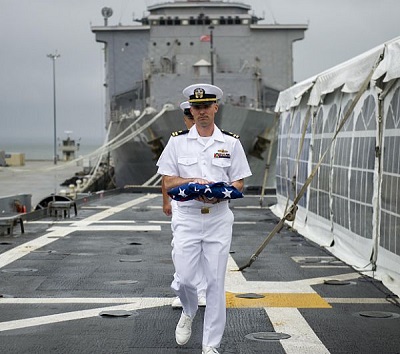 "It is quite an honor for me and also for the whole hybrid crew, made up of dedicated, professional Sailors and civilian mariners, to take Ponce to sea and bring it home for the last time. I can't praise this team enough for the job they have done these last years, aboard this aged warrior, in the hot and hostile seas in Fifth Fleet."
The ship, commissioned in 1971, was the 12th and last ship in the Austin-class of amphibious transport dock ships. In 2012, the ship was refitted as an afloat forward staging base (interim). After being forward deployed to the U.S. 5th Fleet area of operation for the past five years, Ponce returned to its homeport in September.
Named for the Puerto Rican city of the same name, Ponce served mostly in the Atlantic Fleet, completing 27 deployments in the North Atlantic, Caribbean, Mediterranean, Indian Ocean and Arabian Gulf.
Originally slated for decommissioning in 2011, Ponce was refitted and reclassified, based on the USS Kitty Hawk's (CV 63) role as an afloat special operations staging base during Operation Enduring Freedom in 2001. And, she was outfitted with a joint Navy - Military Sealift Command (MSC) crew.
Forward deployed for the past five years, the crew provided vital support to U.S. and allied forces in the U.S. 5th Fleet and Central Command, primarily during mine countermeasures operations, but also in international maritime command and control roles. In doing so, the crew launched, recovered and sustained multiple aircraft, riverine and other vessels.
Their actions led to the ship and its crew being awarded the Combat Action Ribbon.
Ponce was relieved in U.S 5th Fleet by the expeditionary sea base ship USS Lewis B. Puller (ESB 3), the first ship built specifically for the purpose of serving as an afloat, forward-staging base.
In 2014, Ponce successfully deployed and operated the laser weapon system (LaWS) for the first time. This 30 kilowatt cutting-edge weapon significantly expands the Navy's viability of directed every weapons in an operational environment, something which will offer increased levels of precision and speed for naval warfighter at a decreased cost.
Ponce now joins the inactive fleet and will be dismantled.