USS Carney Rescues Ninety-Seven Migrants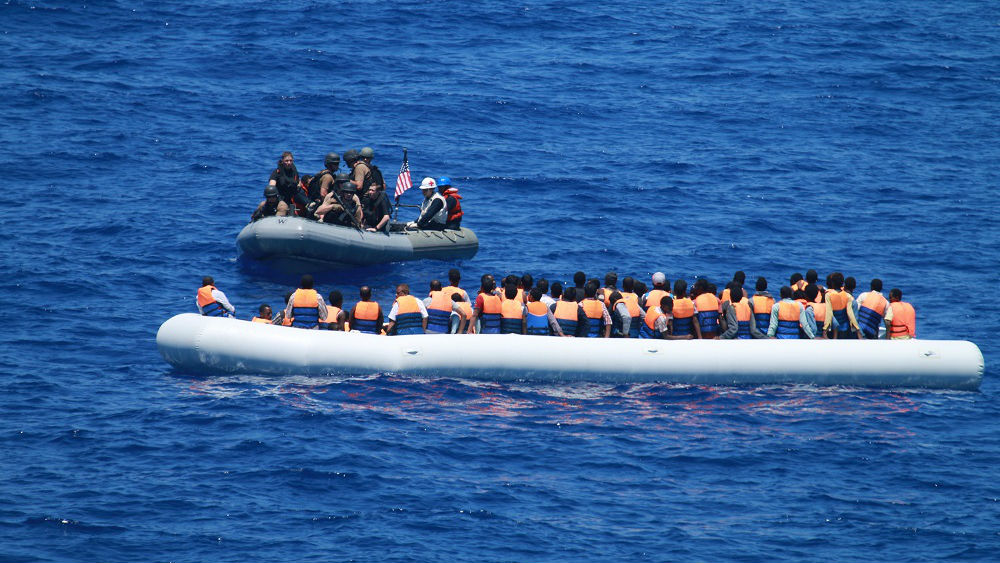 The Arleigh Burke-class guided-missile destroyer USS Carney (DDG 64) aided in the rescue of 97 migrants adrift in the Mediterranean Sea on July 29.
On board the small craft were 96 men and one woman. Carney provided aid for the migrants until the SOS Mediterranee ship MS Aquarius arrived and took the migrants to safety.
SOS Mediterranee was founded in 2015 and is an independent European humanitarian association whose objective is to operate in different maritime routes and conduct sea rescue operations. Members of Medecins Sans Frontieres (Doctors without Borders) embark with SOS Mediterranee and provide care until refugees can be turned over to the proper authorities.
"Seeing the plight of these desperate migrants and the danger they were in was humbling," said commanding officer, Cmdr Kenneth Pickard. "As Sailors we make our living on the high seas. We were honored to help these 97 people to safety. My crew acted with the upmost professionalism and compassion and I couldn't be more proud of them."
USS Carney, forward deployed to Rota, Spain, is currently attached to the USS Wasp (LHD-1) Amphibious Ready Group that is operating in U.S. 6th Fleet area of operations.