U.S. Navy's Top Officer Calls for Faster Shipbuilding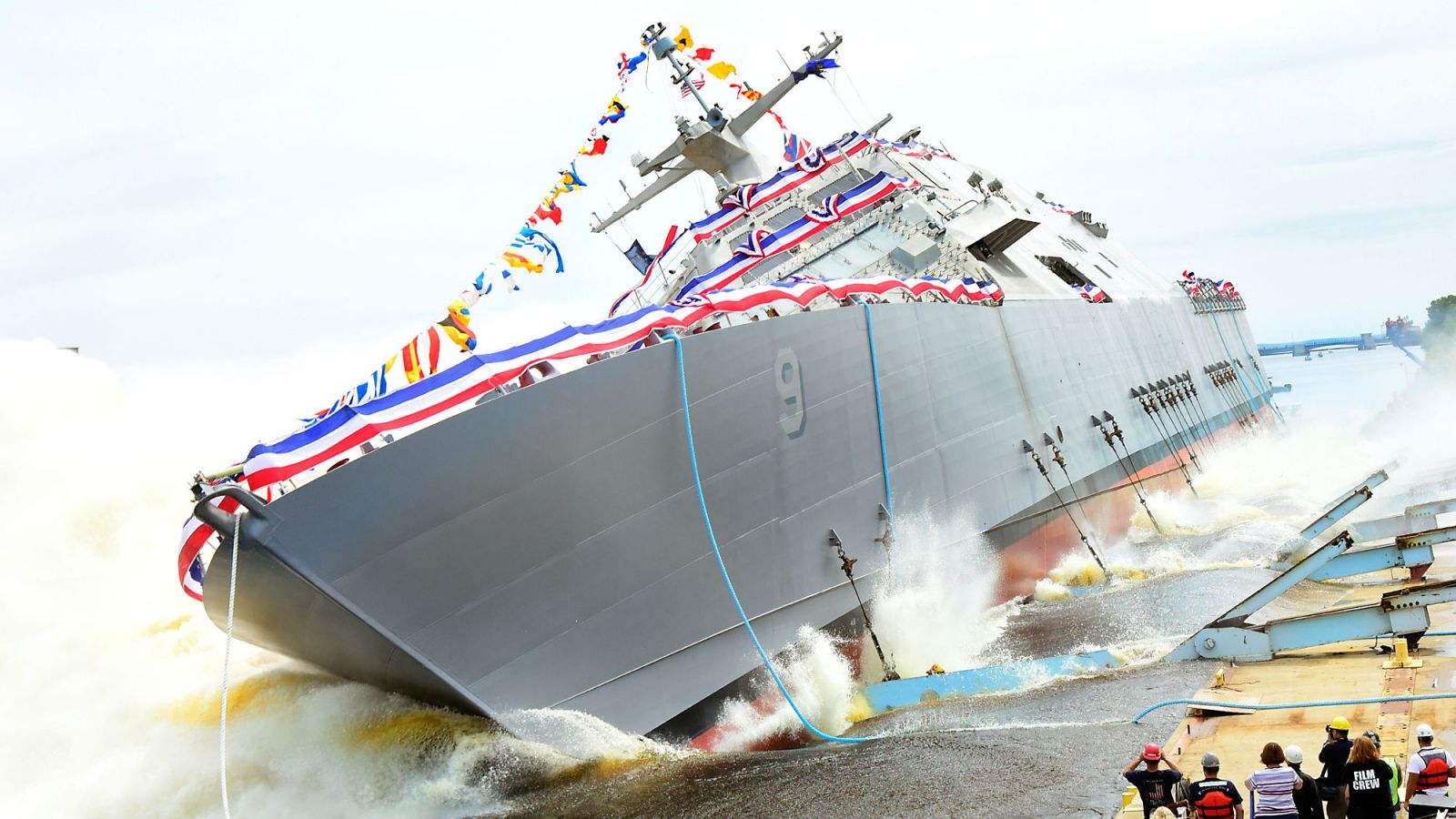 On Monday, Chief of Naval Operations Adm. John Richardson told an audience in Singapore that the U.S. Navy needs to build warships more quickly in order to keep up with its competitors.
"We have have to be mindful that [the defense] environment is moving forward at a particular pace and if we're going to remain competitive we'd better pick up that pace and match it at least, if not exceed it," he said, as reported by Bloomberg and SCMP. "We are getting back into, after decades really, an era of maritime competition."
The Navy increased its assessment of its force structure requirement to 355 warships in December, comparable to President Donald Trump's call for a 350-ship fleet. (The service has 272 commissioned vessels today.) In his comments Tuesday, Richardson emphasized that "numbers are part of the solution" to providing "credible options" and partnership opportunities. Fleet size is important, but quality matters too, he said. "It's not just about numbers and platforms. It's also about what those platforms can do and then again how they all work together," said Richardson.
Last month, Richardson said that the Navy will have to speed up its acquisition timeline if it wants to keep up with competitors and get to the 355-ship mark. In particular, he suggested that shipbuilders will have to cut the time they need to design ships in half. "We've been taking too long to get things done," Richardson said, speaking at a panel at the Brookings Institution.
On Monday, Richardson did not give exact details on how the embattled Littoral Combat Ship program will figure into the Navy's fleet plans. He did suggest that it will be a valuable source of lessons going forward. "[LCS] embodied this idea of modularity and the ability to improve over its life. We need to take that to the next level. The technology has moved, even since we designed and built the first LCSs," he said. The service has delayed a decision on a proposed "frigate" version of the vessels for one year while it reviews its options.