U.S. Navy's "Fat Leonard" Scandal Expands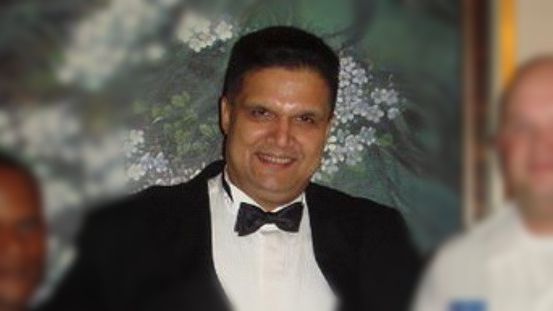 On Monday, the Navy confirmed that the scope of the "Fat Leonard" corruption scandal at 7th Fleet is much larger than previously acknowledged. The sweeping fraud investigation has already led to criminal charges for 28 people, including two admirals and 19 other Navy officials, making it the largest fraud scandal in the service's history. The majority of these defendants have pled guilty.
The Navy has now acknowledged that 440 additional active duty personnel and veterans have come under investigation, including 60 admirals, according to a new report from the Washington Post. 230 of these individuals have been cleared of wrongdoing.
The number of active cases has expanded as the Justice Department transfers responsibility for some of its targets to Navy prosecutors. The Navy is taking over cases that are not viable for civilian criminal trials, and will pursue them under the uniform code of military justice instead. According to the report, the great majority of these targets are officers. Five have been charged so far, and 40 have been handled with administrative punishment.
The contractor at the center of the investigation, Leonard "Fat Leonard" Glenn Francis, had an astonishing level of access to top Navy leadership. His fraudulent activity was centered on directing 7th Fleet warships to ports where his firm would provide chandlery services, then overbilling for services and hiding the evidence of the fraud; however, he also appeared to have close connections with headquarters staff in Washington, some 9,000 miles and 12 time zones to the east of his criminal operations.
In one striking example, the Post obtained photos of Francis at a 2011 change-of-command ceremony for incoming chief of naval operations Adm. Jonathan W. Greenert - including photos in which he is seen posing with Greenert and his predecessor. Greenert headed 7th Fleet from 2004 to 2006, when he took over as the Navy's chief financial officer. At the time of the photos, September 2011, Francis had already been under investigation by the Naval Criminal Investigative Service (NCIS) for two years. Francis has since pled guilty to charges of fraud, and he is cooperating with federal prosecutors.
The Justice Department contends that all told, the bribery scheme helped GDMA to overcharge the Navy by approximately $35 million. The criminal charging documents that have been released to date describe an array of goods and illicit services that Navy officers allegedly accepted in return for providing sensitive information to Glenn Defense Marine Asia (GDMA), a Singapore-based port services firm that depended upon U.S. Navy business. The alleged bribes included luxury goods and hotel stays, the majority of which were worth less than $25,000 dollars. In addition, many defendants were accused of participating in illicit acts paid for by GDMA, including five individuals who allegedly joined in a "raging multi-day party, with a rotating carousel of prostitutes" for officers of the Seventh Fleet flagship USS Blue Ridge.