UK Charters Freight Ferries to Ease Brexit-Related Congestion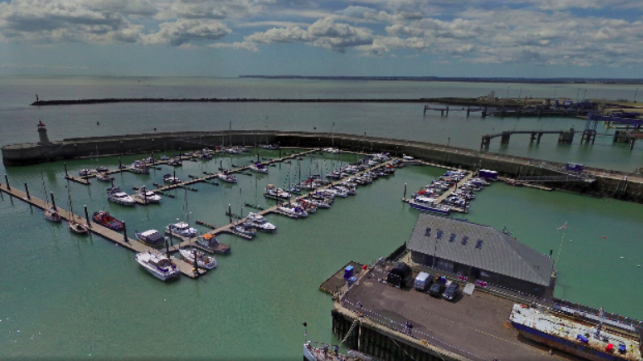 The UK government has chartered new ro/ro capacity from operators Seaborne Freight, DFDS and Brittany Ferries in order to prepare for shipping bottlenecks stemming from what looks like an increasingly likely "no-deal Brexit." The contracts are worth up to $140 million, and they will cover transport for an additional 4,000 trucks per week in and out of the ports of Portsmouth, Plymouth, Ramsgate and Poole, according to the BBC.
In the event that Britain exits the European Union abruptly this March, without an agreement for a transition period and a free-trade zone, the UK's busy cross-Channel ro/ro ports are likely to see significant delays stemming from new customs checks on European goods. At present, thanks to Britain's membership in the EU common market, trucks with merchandise from continental Europe can roll off the cross-Channel freight ferries in Dover and drive directly to their destinations in England, without further paperwork - an arrangement that will end if Britain leaves without some form of a trade agreement with Brussels.
The new charters would be enough to handle about 10 percent of the current level of traffic at Dover, and would be deployed primarily for essential goods like medical supplies. While these chartered ships would help in the event of an abrupt Brexit, the agreement quickly drew criticism from the opposition.
"The government has the power to stop no-deal [Brexit] at any time but instead is spending millions in last-minute contracts," said Vince Cable, the leader of the opposition Liberal Democrat party, speaking to the BBC. "The fact that this money is predominantly going to European companies is nothing short of ironic."
DFDS and Brittany Ferries are both based in the EU. The sole UK-headquartered company selected, Seaborne Freight, will be allocated about 15 percent of the potential contract value.
Critics of the arrangement quickly pointed out that Seaborne has no vessels at present, and it has not previously operated a freight ferry service. Britain's Department for Transport told media that Seaborne will get no funding up front and will only be paid in the event that it can successfully run "an effective service." According to Seaborne's site, it will begin recruitment for a new Ramsgate-Ostend service in January.