U.S. Coast Guard Academy Appoints New Superintendent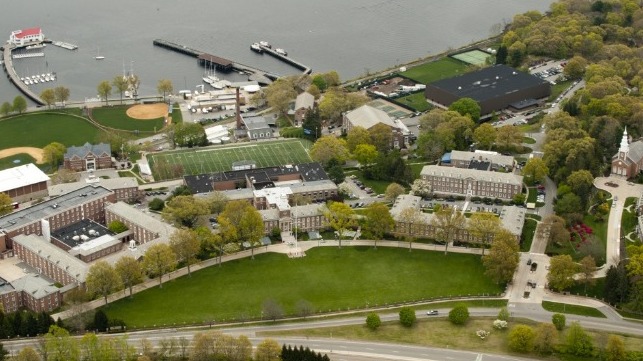 The Coast Guard Academy has announced that Rear Adm. William G. Kelly will become its 42nd superintendent. Kelly will relieve current Superintendent Rear Adm. James E. Rendon this summer.
The U.S. Coast Guard Academy in New London, Connecticut is one of the five federal service academies. Each year, about 200 graduates are commissioned as Coast Guard officers.
elly has served as the assistant commandant for Human Resources since April 2016. He oversees the Coast Guard's human resources field activities, from accession of new military personnel to retirees' pay and benefits. His previous flag assignment was as the commander of the Personnel Service Center.
Kelly is a 1987 graduate of the Coast Guard Academy, and he earned his Master's Degree in Instructional Systems Design from Florida State University and a Certificate in Human Resource Management. He has experience in personnel development as the director of the Coast Guard's Leadership Development Center in New London and also served as the school chief for the Officer Candidate School.
News of Rear Adm. Kelly's appointment comes as the Coast Guard Academy is working through the challenges posed by the ongoing federal government shutdown, which is now entering its 21st day. About 160 out of the academy's 260 staff have been furloughed due to the shutdown, and those who remain on duty - primarily faculty members - are working without pay.
Rear Adm. Kelly will also takes up his post as Congress considers an investigation into allegations of racial discrimination and whistleblower retaliation at the USCGA. In the last congressional session, Rep. Bennie Thompson (D-Miss.) introduced a bill to establish a commission to address alleged disparities at the academy and to improve the USCGA's recruitment and outreach efforts. The legislation would also require congressional nominations for half of each incoming class.