U.S. Army Corps FY2018 Work Plan Released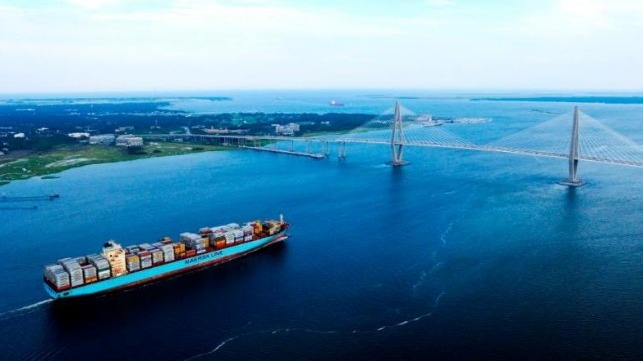 The U.S. Army Corps of Engineers has posted its FY 2018 Work Plan which distributes the additional funding provided in the FY 2018 Omnibus bill and identifies the new starts and feasibility studies for navigation construction projects.
On March 23, 2018, President Donald Trump signed into law the Consolidated Appropriations Act, 2018, providing $6.827 billion in FY 2018 appropriations for the Army Civil Works program, of which $6.402 billion is appropriated in five accounts: Investigations; Construction; Operation and Maintenance; Mississippi River and Tributaries; and Formerly Utilized Sites Remedial Action Program (FUSRAP). Approximately $4.630 billion of the total goes to these five accounts.
Highlights of selected projects include:
• Construction – Additional Work Plan funding was provided for Savannah, Corpus Christi and Wilmington, NC, as well as $57.58 million for Soo Locks, MI, major rehabilitation new start
• Investigations – Channel improvement feasibility studies for Miami, Tacoma and Corpus Christi new starts
• Operations and Maintenance – Distributes $485.68 million of additional Congressional programmatic funding for dredging, jetties, dredged material placement facilities and other navigation efforts
• Nearly $32.4 million in funding for the Jacksonville Harbor Deepening project
• $49 million for the Charleston Harbor Deepening Project which will be coupled with financial support from the State of South Carolina to further the progress of deepening the Charleston Harbor to 52 feet
• $14,760,000 to the Canaveral Harbor Sand Bypass project and $1,470,000 for maintenance of the Port's harbor and the Canaveral Locks.
The Work Plan funds to completion 39 feasibility studies, four projects in the pre-construction engineering and design phase and 13 construction projects or elements of projects. The Work Plan also allocates nearly $956 million of additional Congressional programmatic funding for both coastal and inland navigation projects and a further $541 million will be spent on flood risk management.
Six new studies are to be funded:
• San Francisco Waterfront Storm Damage Reduction, CA (Flood Risk Management)
• Miami Harbor Improvements, FL (Navigation)
• Corpus Christi Ship Channel, TX (La Quinta Expansion) (Navigation)
• Mitchell Lake, San Antonio, TX (Aquatic Ecosystem Restoration)
• Mill Creek, Walla Walla, WA (Flood Risk Management)
• Tacoma Harbor, WA (Navigation)
"The Army's Civil Works FY 2018 work plan provides funding to start, continue, and complete studies and construction projects that will get dirt moving to better the lives of Americans, their infrastructure, economy and environment," said The Honorable R. D. James, Assistant Secretary of the Army for Civil Works.