U.S. Announces Roadmap to Accelerate Offshore Wind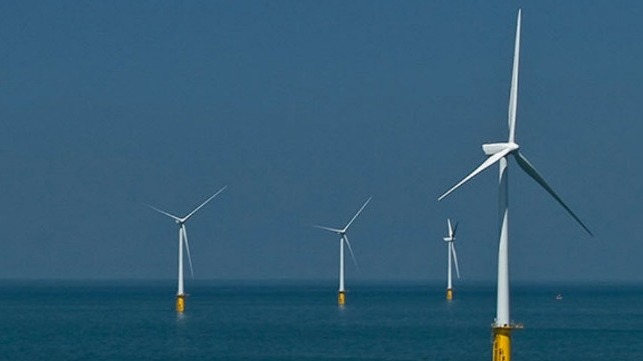 The National Offshore Wind Research and Development Consortium, the first federally funded public-private partnership focused on advancing the offshore wind industry in the United States, has released its first Research and Development Roadmap.
In June, in line with New York State's work to advance offshore wind energy, the New York State Energy and Research Development Authority (NYSERDA) was awarded $18.5 million by the U.S. Department of Energy over four years to lead the consortium. The DOE award was matched by NYSERDA.
The consortium will prioritize development activities which target barriers that slow the adoption of offshore wind technologies as well as support U.S-based manufacturing and offshore wind supply chain and infrastructure. It will fund research and development initiatives that focus on technology development, site characterization and on lowering offshore wind project construction, installation and operation and maintenance costs.
The Consortium intends to distribute available research funds through a series of open solicitations over the next four years. The first request for proposals under the Roadmap is expected to be announced in 2019.
The Consortium's board members include representatives from industry leaders Advanced Energy Research and Technology Center at New York State University at Stony Brook; The Carbon Trust International, Inc.; National Grid; NYSERDA; Renewables Consulting Group and U.S. national laboratories as well as offshore wind developers Avangrid Renewables; Deepwater Wind; EDF Renewable Energy; EDP Renewables; Equinor; Innogy; Northland Power; Ørsted and Shell.
Earlier this month, New York Governor Andrew M. Cuomo issued a solicitation seeking 800MW or more of new offshore wind projects for the state.