Two U.S. Warships Sail Near the Paracel Islands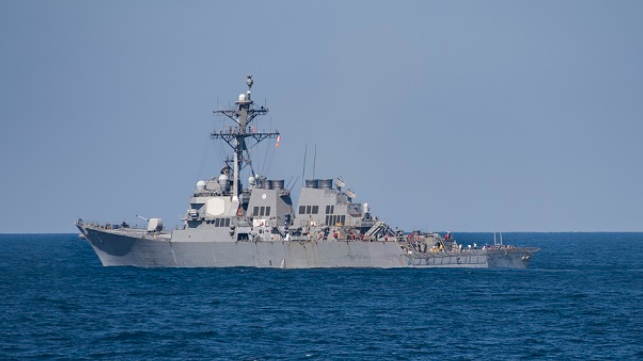 China's Ministry of National Defense said on Sunday that two U.S. warships entered China's territorial waters around the Paracel Islands in the South China Sea - calling it a serious infringement on China's sovereignty.
The destroyer USS Higgins and the cruiser the USS Antietam are believed to have sailed within 12 nautical miles of the Paracel Islands.
Wu Qian, spokesperson for the China's Defense Ministry, said the vessels did not have permission from the Chinese government. Chinese military took immediate actions by dispatching naval ships and aircraft to conduct legal identification and verification of the U.S. warships and warn them off, Wu said.
Last week, the U.S. uninvited China from the U.S.-hosted Rim of the Pacific (RIMPAC) naval drill which will be held off Hawaii this summer after China announced that it had for the first time landed its H-6K strategic bomber on an outpost in the Paracels.
The U.S. had earlier formally protested the deployment of missiles and radar equipment on three artificial islands China has built in the Spratly Islands. U.S. officials accused China of breaking a promise Xi Jinping made in 2015 when he said China did not intend to militarize the disputed territories.
In March, the U.S. Navy destroyer USS Mustin conducted freedom of navigation operations (FONOPS) in proximity to Mischief Reef in the Spratly Islands. At the time, a spokesperson for U.S. Pacific Fleet said: "We conduct routine and regular freedom of navigation operations, as we have done in the past and will continue to do in the future."