Two Fishermen Abducted by Pirates off Sabah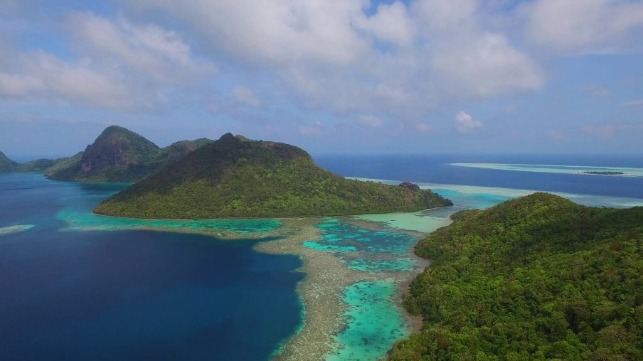 In the early hours of Tuesday morning, armed attackers boarded a trawler and abducted two Indonesian fishermen off Sabah, Malaysia, according to piracy reporting center ReCAAP. It is the first kidnapping this year in what was once a dangerous hot spot of pirate activity.
The attack happened at 0100 hours Tuesday, when two men with M16 rifles approached and boarded a fishing vessel north of Pulau Bodgaya, an island about 30 nm southeast of Lahad Datu. The pirates took two of the boat's crewmembers with them and headed in their speedboat towards Tawi Tawi, the Philippines. Their ultimate destination was believed to be Talipao, Sulu, an area where the Abu Sayyaf terrorist group has previously based its kidnapping-for-ransom operations.
Two fishermen managed to escape the attackers by hiding on board the trawler. After their crewmates were abducted, these two men returned to shore at Semporna and reported the attack. No shots were fired during the boarding.
ReCAAP noted that this is the first abduction in 2018 in the waters of the Sulu-Celebes Seas and off Sabah. The last successful kidnapping reported to the ReCAAP occurred on board Super Shuttle Tug 1 on March 23, 2017, and the last attempted incident occurred on board the Kudos 1 on February 16, 2018.
ReCAAP still maintains its previous advisory to mariners, which cautions masters to avoid the region if possible and exercise additional vigilance if required to transit these waters.
In 2016, Abu Sayyaf conducted a sustained series of kidnappings from fishing vessels, tugs and merchant ships in the waters off Sabah. The group kidnapped dozens of seafarers during its peak period of piracy, and it killed several by beheading when ransoms went unpaid.
Last year, the Armed Forces of the Philippines conducted a surge operation against Abu Sayyaf in the Sulu Archipelago, and it had considerable success in destroying bases of operation and capturing suspected fighers. Key Abu Sayyaf leaders, including the group's chief Isnilon Hapilon and known kidnapping unit heads Badong Muktadil and Guro Idzri, were killed in the fighting. Philippine forces have also had some success with interdicting pirate attacks in progress: In November 2017, Philippine Naval Forces Western Mindanao intercepted and arrested six suspected Abu Sayyaf pirates during an attempted boarding.