Transocean Acquires Songa Offshore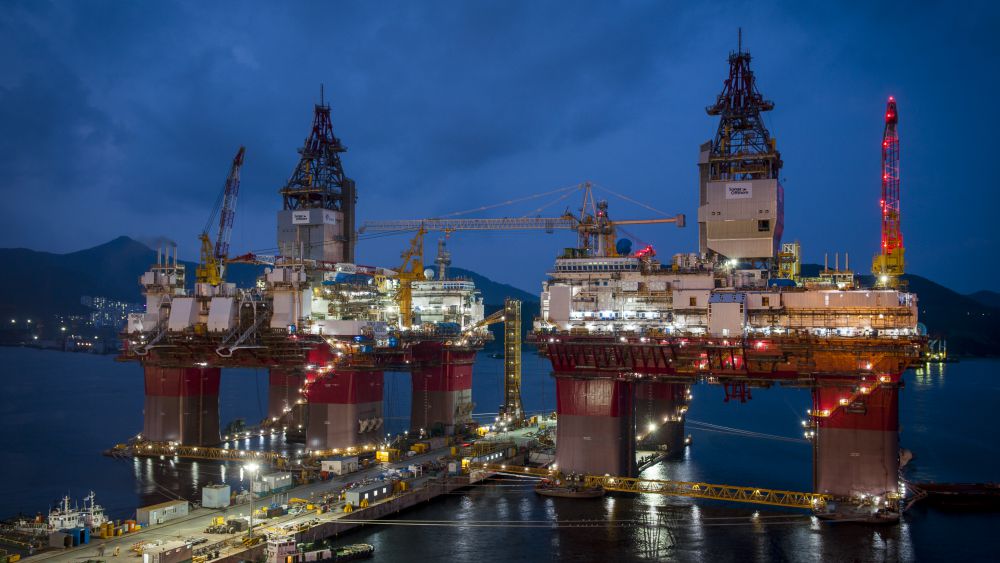 Drilling rig operator Transocean has reached an agreement with Songa Offshore to acquire Songa for $1.7 billion in shares, bonds and cash. Transocean will also assume Songa's debts, an amount totaling $1.7 billion.
Songa is the biggest drilling contractor for Norwegian state oil firm Statoil, with four "Cat-D" harsh environment, semisubmersible drilling rigs on long-term contracts. Including three additional Songa semisubs, the deal brings Transocean's fleet to 51 mobile offshore drilling units of various types. Transocean has four more drillships under construction, two of which are already chartered, and it continues to high-grade its fleet.
The deal also brings Transocean's orderbook – already the industry's largest – to a total of $14 billion, and offers an estimated $40 million in annual cost savings from combining operations. The acquisition is contingent on the backing of 90 percent of Songa's shareholders, and three investment vehicles controlling 77 percent of Songa have already agreed to the deal. As an extra incentive to remaining shareholders, Transocean offered a premium of nearly 40 percent over Songa's closing share price on Monday.
Frederik Wilhelm Mohn, the chairman of Songa Offshore, was pleased at the prospect of the acquisition. Mohn stands to become Transocean's largest shareholder once the deal is complete. "The combination of Songa Offshore and Transocean is a strategic fit. The combined company will have an unparalleled backlog backed by strong counterparties," he said in a statement. "The combined company will be the leader within this segment which is showing signs of recovery."
Transocean lost $1.7 billion in the second quarter, almost all of it attributable to the sale of its jackup fleet. Operating performance was positive, however, with adjusted normalized EBITDA of about $350 million.