TOTE Offers Settlement to El Faro Families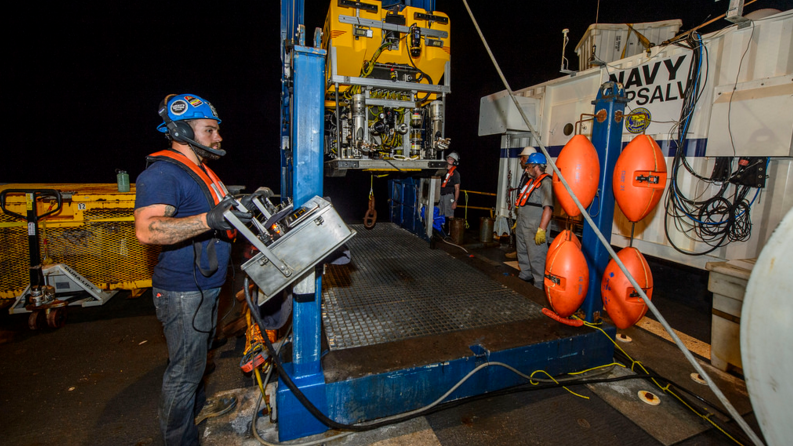 Media sources report that TOTE has offered a settlement of lost wages plus $500,000 apiece to the families of the El Faro's 33 crew. Six lawsuits have been filed against the company in the wake of the loss of TOTE's ro/ro El Faro on October 1.
Attorney Steve Pajcic, who represents two families of El Faro crewmembers, has said that the settlement offered was not commensurate with the magnitude of the disaster. "The families that we represent do not look at this as charity," he said. "They want justice and justice is a fair and reasonable settlement."
TOTE spokesman Mike Hanson told media that "the company will not discuss individual legal actions, out of respect for the legal process. Our focus remains on support and care for the families and their loved ones."
Earlier statements by TOTE indicated discussions on settling claims. "We confirm that families have been contacted regarding compensation . . . We do understand that in these difficult and tragic circumstances, a number of families may have pressing financial burdens and we want to ensure that we are there to help immediately," TOTE said.
On November 2, TOTE sought a ruling from the U.S. District Court in Florida, invoking U.S. maritime law limiting claims. The company's attorneys said in a filing that since it had "exercised due diligence" and had operated a safe ship, it should not be financially liable in suits filed by crewmembers' families.
The court did not grant TOTE full relief from liability, but it did issue a ruling limiting claims to $15 million if in the suits' outcome the company was not found negligent. The judge set a final date of December 21 for the filing of any further lawsuits and specified the trial's venue as Jacksonville, Florida.
TOTE said in an earlier statement that "our focus has been on supporting and caring for the family members, loved ones, and friends of those aboard the El Faro . . . we have met with family members, loved ones, and friends here in Jacksonville, and have communicated by phone with those unable to be here, making every effort to communicate everything we know as swiftly as we know it."