Three Injured in Dredger Accident off New Jersey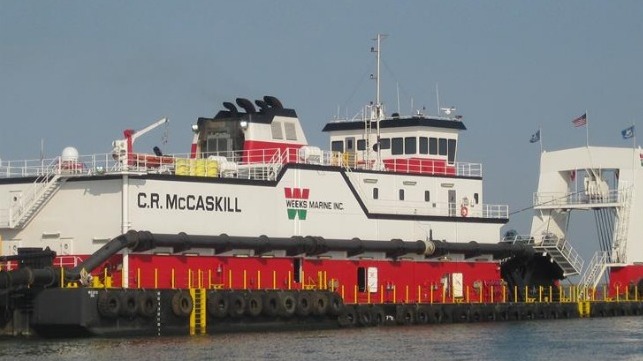 [Brief] On Monday afternoon, a pipe ruptured on the cutter suction dredge C.R. McCaskill, injuring three people.
The U.S. Coast Guard received a report of the incident at 1440 hours Tuesday afternoon. The men were reportedly working on the stern of the dredge when a 16-inch pipe burst, and they sustained non-life-threatening injuries. They were evacuated by a company-owned shuttle boat and taken to shore shortly thereafter. Local media reported that one individual was able to walk and two others were brought off on backboards.
The blast from the rupture was loud enough that it was heard by witnesses on shore, and early reports suggested that an explosion had occurred.
"At this point, there's no word on what caused the suction pipe to burst and a full investigation is underway, and the Coast Guard will be handling it," Seaside Heights police chief Thomas Boyd told Jersey Shore Online.
The Weeks Marine-owned C.R. McCaskill is operating just off Point Pleasant Beach, New Jersey, on a multi-million-dollar beach replenishment contract for the U.S. Army Corps of Engineers. She underwent a two-week drydock period last August.