There will be many career development opportunities for maritime professionals this summer – but for graduates of the federal military and merchant marine service academies, one special event stands out.
The Service Academies Global Summit (SAGS) June 22-24 at the Marina Bay Sands in Singapore will offer plenary sessions, career workshops and networking opportunities exclusively for graduates and associates. SAGS 2016 builds upon last year's West Point All-Academies Asia Summit in Singapore, the first gathering in history for graduates of all five U.S. service academies. That seminal meeting drew about 160 alumni and friends of the academies; this year, SAGS expects more than 400 participants.
The conference's opportunities include sessions on developing meaningful and successful careers; the rewards of a long-term military career; applying to grad school; working in the public, non-profit and corporate sectors; and entrepreneurship. SAGS will also offer semi-structured "deal huddles," small group tabletop sessions for business networking.
Noteworthy attendees at SAGS 2016 will include Admiral (Ret.) Thad Allen, Adm. (Ret.) Mike Mullen (invited), U.S. Ambassador Kirk Wagar, Montel Williams, the Honorable Kirk Wagar, U.S. Ambassador to Singapore, and Mr. Alex Feldman, president and CEO of the US-ASEAN Business Council.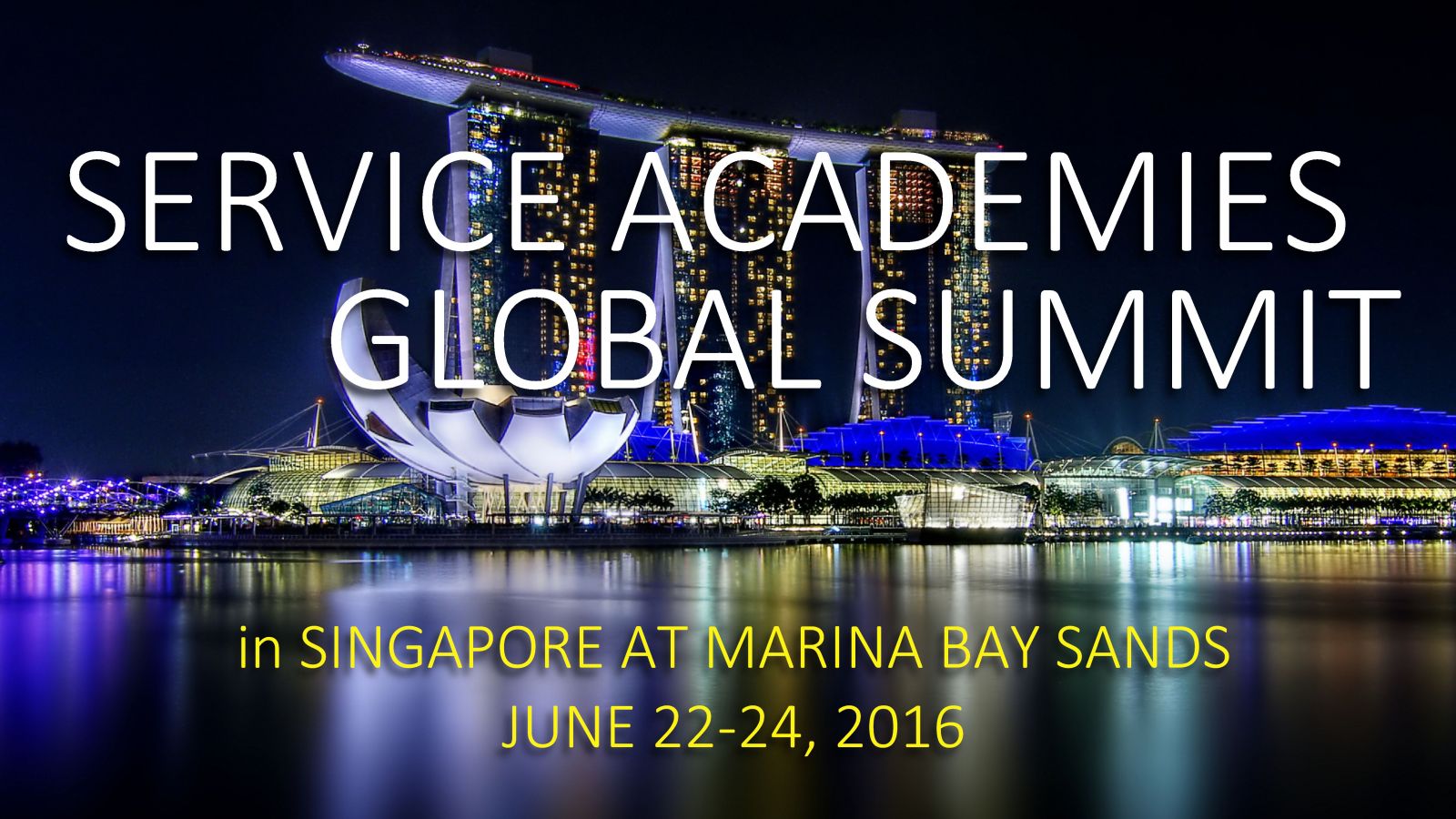 For those traveling from afar, Emirates Air is offering registered attendees a 10 percent discount on business and economy class tickets to the conference (from certain cities). A limited number of sponsored registrations are available for junior military officers (O-1s to O-3s), cadets and midshipmen.
SAGS was organized in cooperation American Chamber of Commerce of Singapore, Singapore Economic Development Board, Singapore Tourism Board, the U.S. Chamber of Commerce and the US-ASEAN Business Council. The organization sees this year's conference as the starting point for many more around the globe.
For more information about the conference, please see http://www.serviceacademiesglobalsummit.com/.