Thirty-Nation Maritime Exercise in Middle East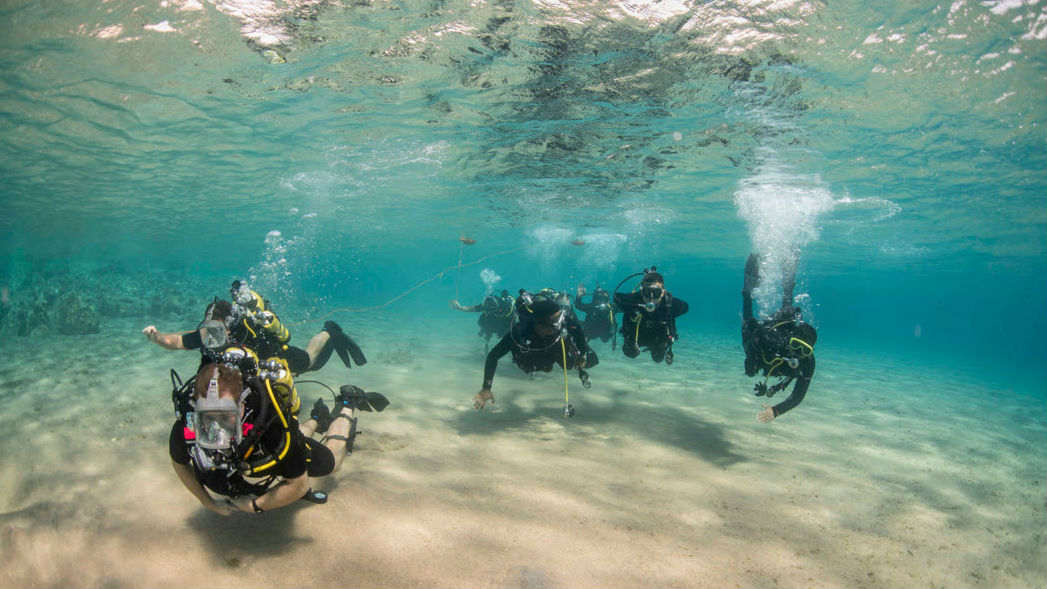 The U.S. Navy is leading a 30-nation maritime exercise across Middle Eastern waters which it says will help protect international trade routes against possible threats, including from Islamic State and al Qaeda.
The exercise, which is partly being held in the Arabian Gulf, comes as tensions run high between Gulf Arab countries and Iran over its role in the region, including its support for President Bashar al-Assad in Syria's civil war, for the Houthis in the Yemen conflict and for Hezbollah in Lebanon.
The International Mine Countermeasures Exercise (IMCMEX) started on Monday with a symposium in Bahrain where the U.S Navy's Fifth Fleet is based, in part as a bulwark against Iran.
Vice Admiral Kevin Donegan, commander, U.S. Naval Forces Central Command, told members of the international media, observing IMCMEX, that the exercise demonstrates global resolve in maintaining freedom of navigation and the free of flow of maritime commerce.
The exercise includes mine countermeasures, diving operations, small-boat exercises, maritime security operations coordinated with industrial and commercial shipping, unmanned underwater vehicle operations, and port clearance operations.
Donegan said on Saturday the exercise was designed to stop militants from causing disruption to shipping as, "we know that they want to disturb trade lines".
"This region provides a strong training opportunity for nations worldwide as three of the six major maritime chokepoints in the world are here: the Suez Canal, the Strait of Bab Al Mandeb and the Strait of Hormuz," Donegan said.
"Nearly 20 percent of the world's oil transits through the Strait of Hormuz every day," Donegan said. "Imagine the impact on the global economy if suddenly that oil stops flowing because of restricted sea-lanes. This region is clearly important to the whole world. This exercise is a great opportunity for us to build proficiency and test the latest technology available for ensuring the global maritime commons stay open and secure."
IMCMEX will also demonstrate new technologies, such as unmanned underwater vehicles. It also exercises the sealift capabilities of the expeditionary fast transport ship USNS Choctaw County (T-EPF-2) and the afloat forward staging base USS Ponce (AFSB(I)-15), equipped with the U.S. Navy's only operational laser weapon system.
IMCMEX began April 4 with a symposium in Bahrain on Maritime Infrastructure Protection bringing together governments, militaries and industry to discuss how to best provide the necessary foundation of security that supports unrestricted access to the vital maritime infrastructure that is critical to regional and global economies.
The exercise will continue through April 26.
U.S. Secretary of State John Kerry had praised security cooperation with Bahrain on Thursday during a visit to the Gulf monarchy calling it a "critical security partner".
U.S. President Barack Obama will attend a summit in Riyadh on April 21 with the Gulf Cooperation Council states - Saudi Arabia, Kuwait, the United Arab Emirates, Qatar, Oman and Bahrain - on Iran's role in the region.