The 100-Foot DP2 Workboat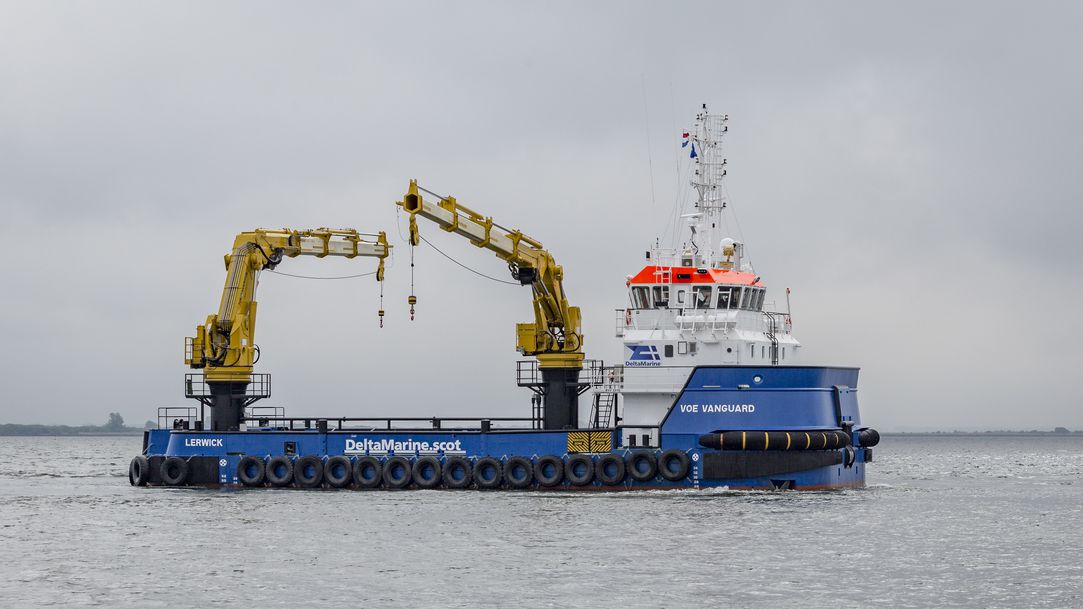 On Wednesay, Damen Shipyards delivered an unusual new "renewables service vessel," the Voe Vanguard, based on its existing Multicat design.
The Multicats have gained a certain popularity in recent years for marine construction, general utility work and salvage, tasks that require a lot of deck space and a stable platform. They have won prominent bids, too: in 2012, the Delta Marine Multicat Voe Earl was chartered for the Costa Concordia salvage effort, proving so indispensable that clients would arrange their work schedules around its availability.
Voe Earl during the Costa Concordia salvage (Damen)
Scotland-based Delta Marine has a great deal of experience with the Multicat series – in fact, all of its boats are Multicats, and it still owns the Voe Earl. But the Vangaurd is different. "The vessel is diesel electric, and has four azimuths, with a large stern thruster. She is also very flexible, with a shallow draught of only 8.5 feet. The two aft azimuths can swing up into the hull and we can easily switch from DP1 to DP2 mode," says general manager David McNaugthan. This is a boat that is designed to serve Scotland's emerging tidal energy market, not just offshore wind farms, and DP will make her more competitive for projects in areas with strong currents. "The DP2 system is very important for our clients, every single job is crying out for DP2," McNaugthan says.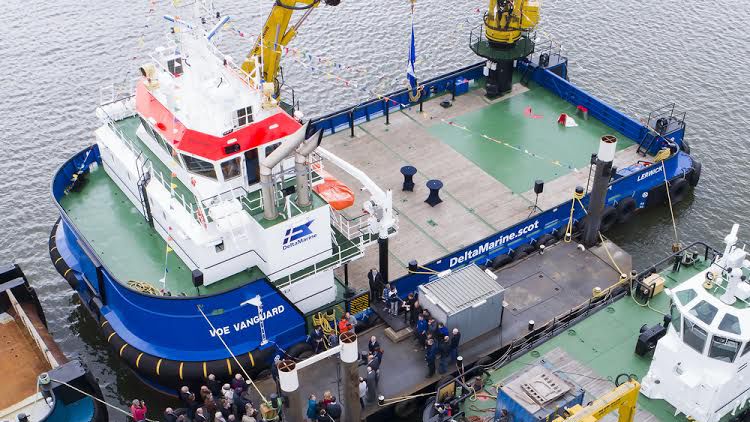 She is not the only Multicat bid out for tidal energy projects – Scotmarine has a conventional twin screw model that it bought for work with Scot Renewables Tidal Power – but she will have an edge in stationkeeping. The Vanguard's current schedule reflects McNaugthan's confidence: she has already headed out on her first job, and she is booked until August.