Tanker Owner Buys Stake in Scrubber Manufacturer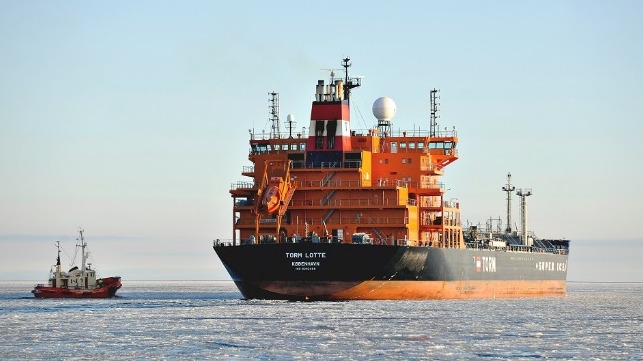 Leading product tanker operator Torm announced Friday that it has purchased a stake in a scrubber manufacturing venture, making it the latest shipowner to buy a supplier in advance of the IMO 2020 low-sulfur deadline. The move will give Torm guaranteed access and preferential pricing for scrubber units, giving it an additional competitive edge.
Torm now holds a 28 percent share of ME Production China, a joint venture between the Danish scrubber maker ME Production and China State Shipbuilding Corporation's Guangzhou Shipyard. "This strategic move provides us with a substantial economic interest in a venture that has the potential to be a large-scale international scrubber manufacturer. It will also result in Torm obtaining attractive prices for the scrubber investments that already have a short payback time," said Torm's executive director, Jacob Meldgaard.
Torm has ordered 16 scrubbers from the JV, and it holds a letter of intent for 18 more. Together, the deals will see about half of Torm's fleet equipped with the equipment at an average capex below $2 million per vessel, including installation.
"In addition to the economic potential of the joint venture, it allows us to secure availability of high-quality scrubbers, which could pose a challenge to some owners as we approach the 2020 deadline for sulfur compliance set by IMO," said Jesper S. Jensen, the head of Torm's technical division.
Torm is not the first tanker owner to buy into a scrubber manufacturing business. In June, John Fredriksen-controlled Frontline purchased 20 percent of Feen Marine Scrubbers and placed an order for 14 units, with fixed-price options for 22 more.
At the time of the announcement, Frontline also said that concerns over availability informed its decision. "This transaction allows Frontline to secure the capacity to source a large volume of scrubbers, which we believe will present a challenge to many owners as the deadline for sulphur emissions compliance approaches," said Frontline Management CEO Robert Hvide Macleod in a statement.