Tanker Collides With Container Ship Off Singapore
Late on Wednesday night, the very large crude carrier Dream II collided with the 14,000 TEU container ship MSC Alexandra in the Singapore Strait, about 1.5 nm from Sebarok Island. Dream II's bow struck the Alexandra's port quarter, causing damage to the Alexandra's hull and putting ten containers over the side, including four which fell onto the deck of the tanker.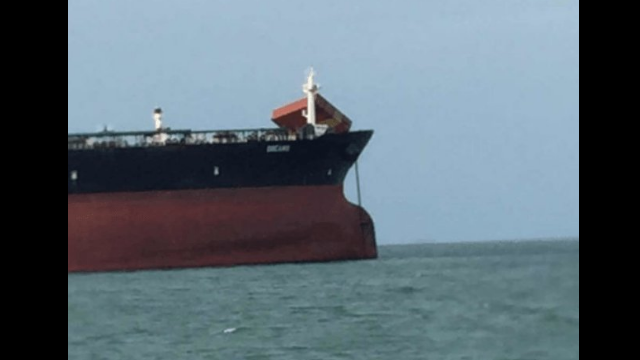 The Maritime and Port Authority of Singapore (MPA) said in a statement that its Port Operations Control Centre had attempted to warn the vessels of the impending collision.
No injuries or pollution were reported, and the MPA said that both vessels were stable and were anchored in Singapore.
MPA dispatched salvage boats to recover the lost containers, and warned nearby shipping of the hazard to navigation.
The 320,000 dwt Dream II (originally the Danesh) is owned by the National Iranian Tanker Company, or NITC. Her size is at the upper bound of the very large crude carrier category, just below the cutoff for ultra large crude carriers.
The 166,000 dwt, 14,000 TEU MSC Alexandra ranks in the mid-50s on the list of the largest container ships in the world.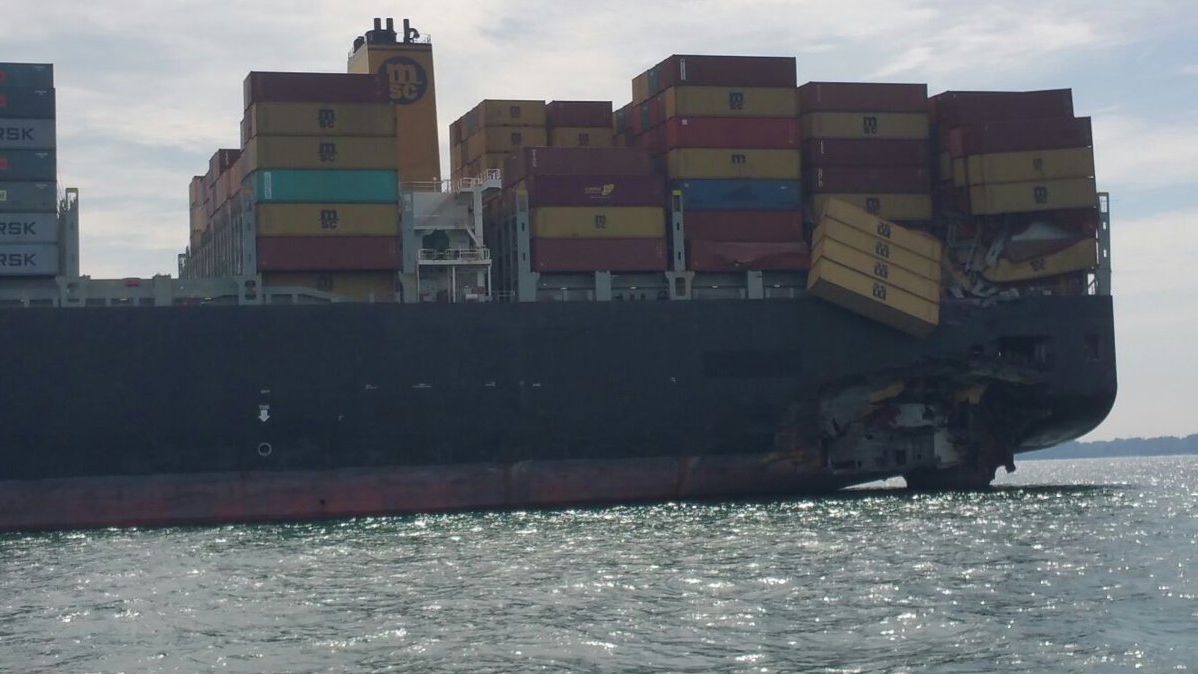 Image courtesy Rob Perkins / Twitter