Tank Fire Prompts Evacuation at Port of Catoosa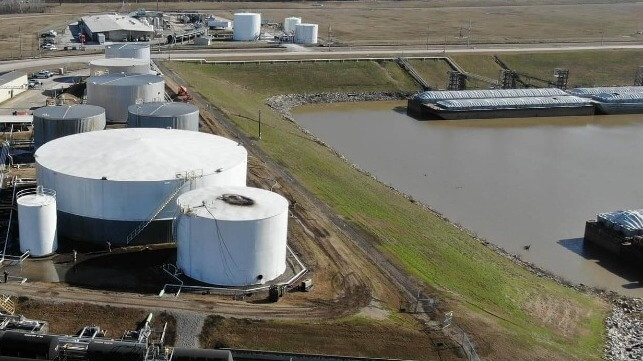 On Wednesday, a fire broke out on the top of a chemical storage tank at the Port of Catoosa, an inland port at the western end of Oklahoma's Verdigris River.
The fire broke out at about 0900 hours local time on Wednesday, and the port and a nearby elementary school were evacuated as a precautionary measure. Smoke from the tank was drifting towards a residential area, so local residents were ordered to shelter in place while fire crews responded to the blaze.
According to the Tulsa Fire Deparment, the tank was empty at the time that the fire broke out. The first fire crew on scene reported fire and heavy smoke, and they applied water to extinguish the fire. Once the fire was out and temperatures on the tank fell, the site was turned back over to the tank farm operator.
OKLAHOMA -- The Tulsa Port Authority says an oil/chemical tanker at the Port of Catoosa has caught fire, causing evacuations on site and the nearby businesses. pic.twitter.com/djtWsqjiSM

— Citizen Free Press (@CitizenFreePres) February 15, 2023
"You know, we prepare for it," Port Director David Yarbrough told local media. "Every now and then, something goes not according to plan, and you just react, and you do what you gotta do."
The extent of the damage to the tank is still under investigation, but some amount of soil surface remediation is expected.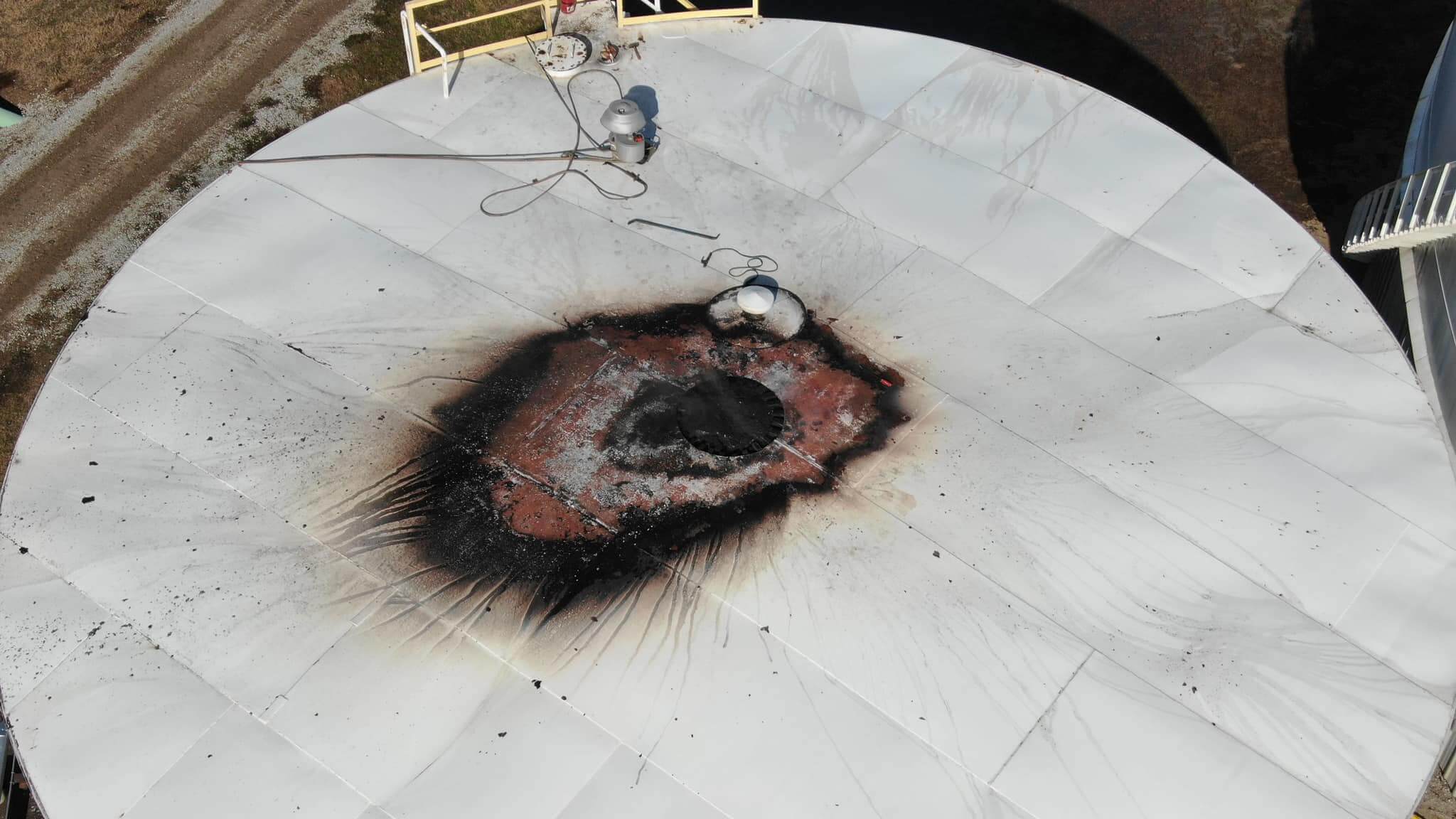 Image courtesy Tulsa Fire Department / Gabe Graveline
Port of Catoosa is a 2,000-acre industrial park and intermodal port on the northeast edge of Tulsa, and it is one of the largest, furthest-inland riverine ports in the United States. Its lessees employ about 3,000 people in a variety of manufacturing industries. The Verdigris River connects the port with the Arkansas River, then onwards to the Mississippi, and handles about 1,000 barges per year in traffic.